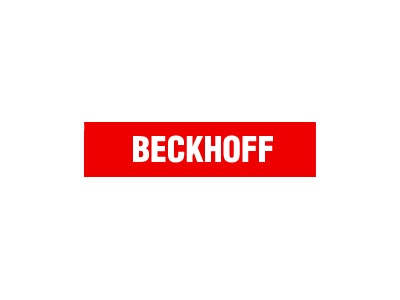 Not long ago, many questioned the need for Gigabit Ethernet outside the realm of advanced, high-speed motion control applications. But with the advance of the Industrial Internet of Things and the convergence of information technology (IT) and operational technology (OT) networks, the need for greater bandwidth—and greater control of data—is only increasing.
In response, Beckhoff announced the release of EtherCAT G to give EtherCAT the Gigabit Ethernet speeds needed for data-intensive applications. The company notes that this new EtherCAT technology is compatible with the 100Mbit/s EtherCAT standard and, when used with a new branch controller model for EtherCAT G, it can operate in parallel with 100 Mbit/s EtherCAT in multiple network segments.
Beckhoff explains this further, saying: "EtherCAT G slaves can operate in a 100Mbit/s EtherCAT network, and vice versa. In both instances, EtherCAT G equipment falls back to the 100Mbit/s rate." However, with the new EtherCAT G branch controller model, "EtherCAT branches can be set up to enable the parallel operation of 100Mbit/s segments within a 1Gbit/s network through a conversion of transmission rates."
In a press conference at SPS/IPC/Drives 2018, Hans Beckhoff noted that EtherCAT G is not meant to replace the EtherCAT standard based on 100Mbit/s Ethernet. "The new performance levels [of EtherCAT G] are intended as system-compatible expansions," he explained.
The types of applications in which Beckhoff sees EtherCAT G being deployed include large-scale applications using highly data-intensive equipment, such as machine vision cameras, complex motion control systems and measurement equipment operating with high sampling rates.
Also at the SPS/IPC/Drives event, Beckhoff highlighted its new CX7000 Embedded PC—an entry-level class PC with integrated multi-functional I/Os—which is expected to be available in the U.S. later in 2019. Eric Reiner, Beckhoff's IPC/ePC market specialist – North America, says the CX7000, equipped with an ARM Cortex-M7 processor (32 bit, 400 MHz), brings higher processing power to the low-cost, compact controller segment for use in automated applications such as sorters or conveyors. The PCs run on TwinCAT 3 software, can operate in temperatures between -25 and +60 °C and measure 49 x 100 x 72 mm. Other features of the CX7000 series include 8 digital inputs and 4 digital outputs at 24 V DC. If additional electrical signal types need to be processed, the CX7000 can be expanded by adding EtherCAT terminals or bus terminals to the integrated I/Os. Additional I/O terminals can be directly attached to the CX7000.
Having made its North American debut at PACK EXPO 2018 in Chicago, the AMP8000 distributed servo drive system was also highlighted at the SPS/IPC/Drives show. Matt Prellwitz, drive technology specialist at Beckhoff, says the idea behind the AMP8000 series is to enable the reduction—or even elimination—of cabinet space for motor and drive control. With its use of EtherCAT P to transmit power and data on Beckhoff's One Cable Automation, the AMP8000 series can be configured for use with small cabinets containing the AX8000 servo controller and AMP8620 power supply both linked via One Cable Automation to the AMP8805 distribution module on the machine. A cabinet-less design can be achieved by locating the AMP8620 on the machine along with the servo drives and AMP8805 distribution module. In this scenario, the AMP8620 power supply is connected directly to the mains supply. Beckhoff says this is possible because the power supply contains all the required circuit components, such as mains filter, rectifier and charging circuit.
Another interesting technology on display at Beckhoff's SPS/IPC/Drives exhibit was its XPlanar system for material transport. The system is a combination of "planar movers" (i.e., square-shaped platforms) that float over "planar tiles" via magnetic force delivered by integrated permanent magnets. Beckhoff says the movers can be moved jerk-free and contact-free in two dimensions at up to 4 m/s with 2 g acceleration and 50 μm positioning repeatability. Because the tiles can be positioned in any configuration, product flow designs can be arranged as needed. Beckhoff says the contact-free mover travel also eliminates wear and emissions. The system features collision-free and synchronized movement of several movers with automatic path optimization through the use of TwinCAT automation software.
Four different planar mover types are available: the 95 x 95 mm mover for payloads of up to 0.4 kg; the 155 x 155 mm mover for payloads of up to 1.5 kg; the 155 x 275 mm mover for payloads up to 3 kg; and the 275 x 275 mm mover for payloads up to 6 kg. The total payload can be increased by using several movers together in a group.
The two-dimensional X/Y positioning of the movers can also lift and lower by up to 5 mm, tilt up to 5° for transporting and handling liquids, and rotate up to ±15° or up to 360° above the planar tiles.
The North American availability date for the XPlanar technology is not yet available.
Companies in this article