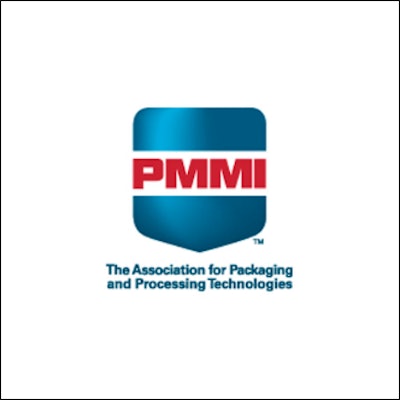 Seventeen students each received $4,000 scholarships from the PMMI Scholarship in Memorial of Claude S. Breeden, Glenn Davis and Art Schaefer, according to PMMI, The Association for Packaging and Processing Technologies.
Qualifying for the scholarship requires students to have a GPA of 3.0 or higher, a career plan in packaging and processing machinery manufacturing, as well as a record of past awards and recognition and industry involvement through internship and career development opportunities.
"We award these scholarships to two-year students to promote the value of technical schools in closing the manufacturing skills gap," says Kate Fiorianti, senior manager, education, PMMI. "These two-year schools are affordable, making cutting-edge technical training accessible to many while offering more flexibility with internship and apprenticeship opportunities."
Overall, the PMMI Foundation provides over $200,000 in academic scholarships each year to students studying packaging, food processing, engineering and mechatronics at more than 50 PMMI Education Partner programs throughout the United States and Canada. Since the scholarship program's establishment, the PMMI Foundation has awarded more than $2 million to students pursuing careers in the packaging and processing industries. Funds are raised through events like the PMMI Foundation Golf Tournament, the Amazing Packaging Race and the CareerLink @ PACK EXPO events held this year at PACK EXPO Las Vegas (Sept. 23-25, Las Vegas).
The winners of the 2019 PMMI Scholarship in Memorial of Claude S. Breeden, Glenn Davis and Art Schaefer are:
Lindsay Boyer, Community College of Allegheny County
Eduardo Crawford, Hennepin Technical College
Kyle Gjerde, Hennepin Technical College
John Green, Hennepin Technical College
Heather Gregory, Bellingham Technical College
Sharanjit Kaur, Conestoga College
Minji Kim, Conestoga College
Ivan Lamusga, Alexandria Technical & Community College
Andy Lembeck, Hennepin Technical College
Mason Ly, Hennepin Technical College
Patrick Munro, Hennepin Technical College
Emmanuel Peguero, Reading Area Community College
Levi Pomeroy, Pennsylvania College of Technology
Cole Rolland, Hennepin Technical College
Sarbjeet Singh, Conestoga College
Dorothy Townsend, Hennepin Technical College
Danny Wichmann, Hennepin Technical College
In addition to scholarships, PMMI U offers several opportunities for students and young industry professionals to connect with PMMI member and CPG companies. CareerLink is an online job board where PMMI member companies can post entry-level job and internship positions for students to apply. Students from PMMI Education Partner schools are also encouraged to attend PACK EXPO free of charge to see the industry in action and network with PMMI members and CPG companies.
Companies in this article