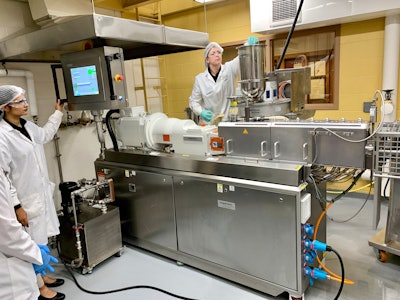 Michael Costa
The Department of Food Science – College of Agriculture at Purdue University in West Lafayette, Ind., recently received a new extruder donated by Coperion and Hillenbrand, valued at more than $900,000. The machine replaces an outdated 25-year-old extruder, and will be used as an integral part of the Department of Food Science's pilot plant, which is a fully functional food production and packaging line that gives students hands-on experience, and allows visiting startups to test recipes and create samples as a cost-effective alternative to a traditional contract manufacturer.
"Both students and researchers can gain from this state-of-the-art technology which is crucial to new innovation and to prepare our students for competitive job opportunities in food science," says Karen Plaut, executive vice president for research at Purdue University.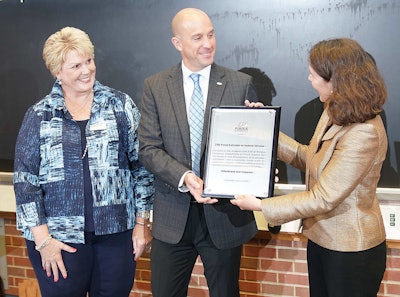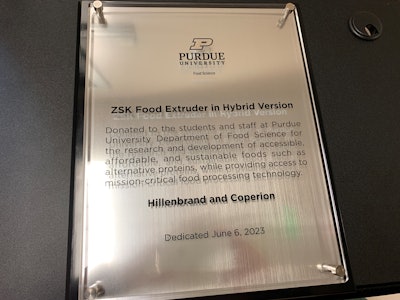 Within the Department of Food Science is the Food Entrepreneurship and Manufacturing Institute (FEMI) which is a student organization overseen by Associate Professor Dharmendra Mishra, operating the pilot plant and adjacent commercial kitchen. FEMI also works with emerging brands that opt to use Purdue's facilities to scale up product development, in addition to student startup projects.
"Purdue and Coperion already have companies eager to sign up for the use of the extruder, from smaller startup companies to large corporations," says Allison Kingery, executive director, Life Science and Agriculture at Purdue University. "The addition of the extruder to the test lab will not only open opportunities for the testing of products but also will allow the study of the final extruded product to be used in the kitchen and basically bring the product to life—a full 360-degree loop from development to research and design. Nutritional analysis will also be done at the university from the products produced by the extruder."
One of the main uses for the new extruder—a hybrid, twin-screw Coperion ZSK 27—will be to experiment with different formulations for plant-based proteins, which can be made in two different varieties: high-moisture meat analogues (HMMA), and texturized vegetable proteins (TVP). Students demonstrated the new extruder's plant-based capabilities the day of the donation, creating HMMA blocks that were shredded on a nearby Urschel slicer, and later cooked in the adjacent commercial kitchen to create samples of Korean BBQ, spring rolls, and plant-based sliders for attendees.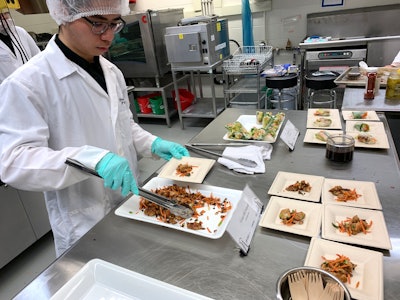 The hybrid Coperion ZSK 27 is equipped with both a Coperion ZGF centric food pelletizer for TVP or a cooling die for HMMA, and the extruder's discharge can be switched using an adapter depending on which protein is created. The machine also features Coperion LIW feeders for powder and liquid loading.
Companies in this article
Videos from Urschel Laboratories, Inc.