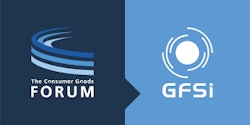 Scheduled for March 23 to 25, this year's annual GFSI Conference will bring together over 500 food industry leaders, government representatives, IGOs, and food industry stakeholders from more than 60 countries to share food safety best practices and encourage ongoing collaboration and action.
The virtual conference will explore the most urgent topics in food safety, such as COVID-19, supply chain disruption, public health, building trust and transparency with consumers, and leading innovations and technologies set to shape the future of food safety. The wide-ranging speakers include renowned experts and academics, CEOs, public authorities, industry leaders, innovators, and grassroots professionals.
To find out more about the conference and/or register to secure your ticket, visit: mygfsi.com/events/gfsi-conference.