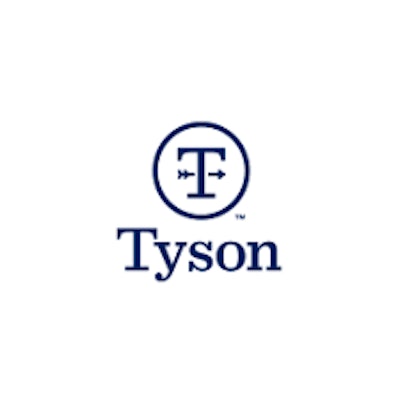 Tyson Foods has opened its new poultry complex in Humboldt, Tenn. The $425 million project, which includes a processing plant, feed mill, and hatchery, represents Tyson's biggest investment in Tennessee and the single largest corporate investment ever in Gibson County.
Several hundred workers have been hired so far and are being trained for the start of production later this month. The processing plant, which is expected to employ more than 1,500 team members by 2023, is located within the Gibson County Industrial Park and will produce prepackaged trays of fresh chicken for retail grocery stores nationwide beginning in late April.
The payroll and payments to farmers from the new operation, along with the purchase of grain and utilities, is expected to generate an annual economic benefit to the state of Tennessee of $150 million.
The company's Humboldt feed mill, which will supply feed for approximately 56 local poultry farmers, will employ 30 team members and produce 14,000 tons of finished feed a week when production reaches full capacity.
The Humboldt hatchery employs 30 team members and provides chicks for local poultry farmers who supply broiler chickens to Tyson.
This is the second major economic development project Tyson Foods has initiated in Tennessee in recent years. In August 2017, the company announced an $84 million expansion of its Union City operations, which has added more than 200 jobs.
Including Union City, the company currently operates five facilities in the state, employing about 5,000 people with an annual payroll of more than $226 million. In its 2020 fiscal year, Tyson Foods paid Tennessee farmers more than $61 million. The company estimates its total statewide annual impact for fiscal 2020, including payroll, grain purchases, utilities, property taxes and charitable contributions to be more than $428 million.
---
---
Companies in this article