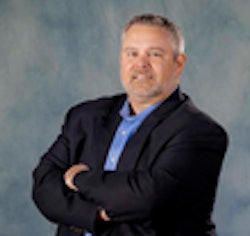 Shick Esteve has announced the promotion of Blake Day to president. Day joined Shick Esteve in 2015 as chief financial officer in Kansas City, Mo. He was then promoted to executive vice president in 2018. "His leadership has been key in advancing our strategic initiatives for increased efficiency and reduced cost. It has truly been a pleasure to work with Blake as we continue to maximize the organization's performance," says Tim Cook, CEO of Shick Esteve and vice president of Linxis Group.
Prior to joining Shick Esteve, Day had related industry experience working as chief financial officer of Marlen International and vice president of finance for Premium Standard Farms Inc. He will remain based at Shick Esteve in Kansas City.
---
---
The company also has promoted Jason Stricker to VP of sales & marketing. For the last 13 years, Stricker has worked in regional and executive account management for Shick Esteve. In the past five years, he has served as the director of sales & marketing and has overseen significant market growth for the company.
Stricker is an active member of the Bakery Equipment Manufacturers and Allieds (BEMA) association, where he holds a seat on the Baking Industry Forum (BIF). He will remain based at Shick Esteve in Kansas City.
In addition, Jessica Nelsen, who joined Shick Esteve in 2014 as human relations manager, has been named VP of human resources for Shick Esteve North America. Prior to Shick Esteve, she worked in the HR department at Burns and McDonnell for six years.
Since coming to Shick Esteve, Nelsen has been instrumental in building the culture, recruiting top talent, and improving the company benefit programs. A member of HRCI and ABA HR and Safety Professionals Group Associations, she is responsible for all facets of human resources for Shick Esteve, including benefits administration, recruiting, employee relations, and training.
Companies in this article