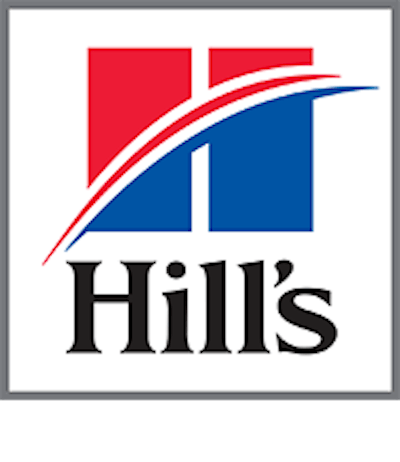 Hill's Pet Nutrition is intending to invest more than $250 million to build a state-of-the-art facility on 80 acres in Tonganoxie, Kan. to help it meet the increasing demand for science-led pet nutrition. The innovative factory will feature the latest manufacturing technology and is expected to employ at least 80 people by 2025. Construction is projected to begin later this year and to be completed by 2023.
The Tonganoxie plant will join four other Hill's manufacturing sites in the U.S., including facilities in Emporia and Topeka in Kansas. Topeka is also home to Hill's global headquarters and its Pet Nutrition Center — recently expanded to include a new Small Paws facility to develop products for small dog breeds. "The new Tonganoxie facility will be built with the highest quality and food safety standards, as well as the latest technology," says Jose Borrell, VP of global supply chain, Hill's Pet Nutrition.
Hill's Pet Nutrition is committed to minimizing its environmental footprint, replenishing natural resources, and leading the industry in more ethical, responsible practices. As with all of its manufacturing facilities, the company plans to certify the Tonganoxie factory under the Total Resource Use and Efficiency program for zero waste.

"We will design our newest facility with sustainability at the forefront of our design. We plan to maximize our water and energy efficiency, as well as continuing our commitment to be LEED Certified," says Bart Fisher, director of supply, Hill's Pet Nutrition.

---
---
"Hill's Pet Nutrition is excited to be growing our roots in Kansas. We've been part of the community for almost 80 years, and this new facility will help us to meet our mission of enriching and lengthening the special relationships between people and their pets by providing our high-quality nutrition," says Jesper Nordengaard, president of Hill's Pet Nutrition, a division of the Colgate-Palmolive Company.