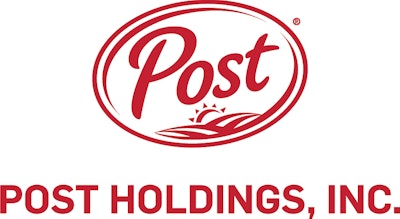 Howard A. Friedman, currently president and CEO of Post Consumer Brands, has been appointed as executive vice president and chief operations officer for Post Holdings. In this newly created position, he will work with each of Post's businesses to drive better collaboration, cost reduction, and revenue opportunities across the portfolio, and manage long tail projects.
Prior to joining Post, Friedman served as the executive vice president of the refrigerated meat and dairy business at Kraft Heinz, where he spent the majority of his career. His experience with Kraft Heinz spanned general management and sales and marketing roles, including serving as head of the Walmart sales team.
In other news, Nico Catoggio has been named as president and chief executive officer of Post Consumer Brands. Catoggio currently serves as managing director and senior partner at Boston Consulting Group. He began his career at Unilever and advises consumer products companies on demand generation, organizational design, and go-to-market strategies. He has advised both Post Holdings and Post Consumer Brands for several years.
---
---
Post Holdings President and Chief Executive Officer Robert V. Vitale says, "I am looking forward to working with Howard in this new role as we seek to optimize our opportunities to leverage the scale of our businesses." In addition, Vitale says, "I am pleased to welcome Nico to our organization. He has deep strategic expertise and has worked with leading consumer products companies on state of the art demand generation."
Friedman and Catoggio are both expected to assume their new roles in September.
Companies in this article