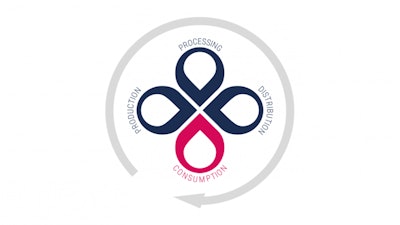 Agropur has announced it's investing $168 million to build an innovative 210,000-sq-ft facility in Little Chute, Wis., which will increase Agropur's capacity and expand its production of cheese and ingredients. In addition, the project will involve construction of a cutting-edge waste-water treatment facility that will generate energy, supporting Agropur's sustainability efforts. The project will lead to a significant increase in milk demand from local farms that supply Agropur.

Expected to be fully operational by early 2023, the ultramodern facility will create up to 54 new high-skilled and well-paying jobs for local workers. Employees will have the opportunity to be trained in new skills and to continue growing within the organization. Given the current labor shortage, recruiting activities will be key in the months prior to the commissioning of the plant.
---
---
"Having a new state-of-the-art facility in Little Chute, Wis., will help us solidify our leadership position in the dairy industry. Beyond speed and efficiency, the new processes and equipment will provide greater flexibility and will allow Agropur to offer a broader line of products to meet our customers' needs. With this new plant, we're increasing production capacity, so Agropur can help its clients live up to their brand promises," says Doug Simon, president, U.S. operations, Agropur.
"The announcement of this significant investment highlights our commitment to modernize our asset base in both Canada and the United States and expand our cheese manufacturing activities in the U.S. Midwest. It pursues the vision behind other major projects we have carried out, such as the Lake Norden plant, which has already reached record production levels in recent months," says Émile Cordeau, CEO of Agropur.
Companies in this article