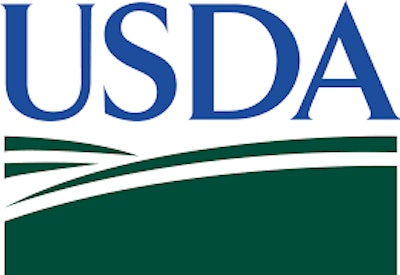 The Biden-Harris Administration has released a fact sheet on a new plan that will dedicate $1 billion in American Rescue Plan funds for the expansion of independent meat processing capacity. Below is a summary of that fact sheet. Specifically, the USDA will:
Expand independent processing capacity
Increase competition and create more options for producers and consumers in the near-term by jump-starting independent processing projects. The

USDA will provide gap financing grants totaling up to

$375 million

for independent processing plant projects that fill a demonstrated need for more diversified processing capacity.

Strengthen the financing systems for independent processors

. The USDA will work with lenders to make more capital available to independent processors that need credit. To address the credit access gap, USDA will deploy up to

$275 million

in partnership with lenders that will, in turn, provide loans and other support to businesses at rates and on terms that increase access to long-term, affordable capital. The USDA will solicit applications from potential partners by summer 2022, with an initial focus on lenders that provide financing in underserved communities.

Back private lenders that invest in independently owned food processing and distribution infrastructure

. The USDA has

deployed $100 million

in American Rescue Plan funds to make

more than $1 billion

in guaranteed loans available immediately. Applications for these guaranteed loans will be accepted until funds are expended; more information on how to apply can be found here.
Support workers and the independent processor industry
Build a pipeline of well-trained workers and support safe workplaces with fair wages. The

USDA will dedicate

$100 million

to support development of a well-trained workforce, safe workplaces, and good-paying, quality jobs by working closely with partner organizations, including labor unions, with expertise in workforce development and worker health and safety.

Promote innovation and lower barriers to entry via publicly accessible expert knowledge. The

USDA will invest an estimated

$50 million

in technical assistance and research and development to help independent business owners, entrepreneurs, producers, and other groups, such as cooperatives and worker associations, create new capacity or expand existing capacity.

Provide $100 million in reduced overtime inspection costs to help small and very small processing plants keep up with unprecedented demand.

With bipartisan support in Congress, the USDA is reducing the financial burden of overtime and holiday inspection fees for small and very small poultry, meat, and egg processing plants, by 30% and 75% respectively, which provide farmers and ranchers with local alternatives to process livestock and poultry.
In addition to the above investments from the American Rescue Plan, the

USDA has made $32 million in grants to 167 existing meat and poultry processing facilities to help them reach more customers by becoming federally inspected through the Meat and Poultry Inspection Readiness Grants Program.

With this grant funding, meat and poultry processing businesses can cover the costs for improvements, such as expanding existing facilities, modernizing processing equipment, and meeting packaging, labeling, and food safety requirements needed to achieve a Federal Grant of Inspection under the Federal Meat Inspection Act or the Poultry Products Inspection Act, or to operate under a state's Cooperative Interstate Shipment program. An additional round of funding for this program will be made available through a forthcoming Request for Applications.
Companies in this article