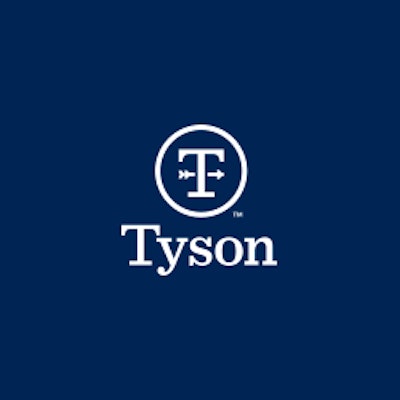 Tyson Foods is investing $208 million to build a 121,000-sq-ft rendering facility in Hanceville, Ala. Projected to open in mid-2023, the new facility will be adjacent to the company's former River Valley Ingredients rendering plant that was destroyed in a fire in July of last year.
The rendering plant will service many of Alabama's poultry processors and others in neighboring states. According to Tyson, the rendering process helps reduce waste by breaking down and cooking parts of the chicken people don't eat into usable proteins and fats, producing animal feed and petfood.

---
---
"We take those inedible products, and we convert those into a sellable protein and fats that we sell all over the world. There's roughly 50 billion pounds of by-products available in the United States every year. There's 140 million pounds of raw material processed daily in the United States. Without rendering, some estimates say that landfills in the U.S. would completely fill up in four weeks. So, rendering is the safest method that we know of at disposing of those non-edible animal parts," says Hanceville Tyson Foods Facility Complex Manager Jason Spann. "At full capacity, pre-fire, the Hanceville division rendered approximately two billion pounds of those materials out of the Alabama poultry industry annually. It was the largest poultry rendering plant in the world.
"This investment signals our continued support to the agricultural industry and jobs in Alabama, and we look forward to a renewed relationship with the Hanceville community and its leaders," Spann adds.
Tyson is keeping on 124 team members from the previous plant through the construction period.
Companies in this article