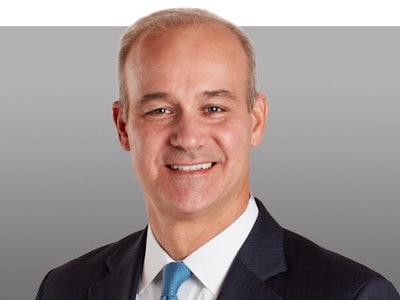 McCormick, a global leader in flavor, has appointed Brendan Foley as chief operating officer and president, effective June 1, 2022. In his newly created role, Foley will have responsibility for all of McCormick's business units and its supply chain worldwide.
Foley joined McCormick in June 2014 as president, U.S. consumer division and was promoted to president, North America in 2015. He was named president - global consumer and Americas in December 2017.
Currently, Foley is president global consumer, Americas and Asia, and is responsible for the global leadership of the consumer segment, as well as the management of the consumer and flavor solutions businesses in North America, Latin America, and Asia. He is a member of McCormick's management committee, leads the global consumer strategy council, and oversees the global R&D organization. Throughout his tenure, Brendan has been instrumental in leading McCormick's overall growth.

---
---
Prior to joining McCormick, Foley he rose from brand manager to zone president for H.J. Heinz North America. During his 15 years at Heinz, he also served as president for the U.S. consumer products business and the U.S. foodservice business, and held a variety of leadership roles in marketing and brand management across a wide portfolio of products. Foley worked in marketing for General Mills and Ketchum Advertising before going to H.J. Heinz.
In addition to driving commercial success, Foley has been a champion of McCormick's multiple management board leadership develop program, as well as the company's global initiatives in digital acceleration, sustainability, and diversity, equity, and inclusion.
Companies in this article