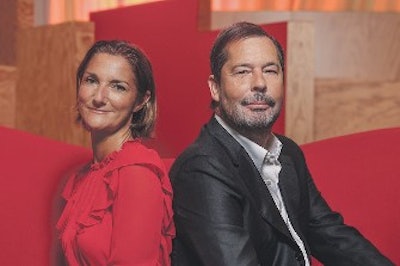 The Bel Group has named Cécile Béliot as chief executive officer. In her new role, Béliot will be responsible for the deployment of the group's vision and the management of its strategy and performance. With the executive committee, she will continue the transformation of the group and the activation of its new levers for sustainable growth, including the acceleration of innovation, the strengthening of the group's international positions, and the continued development of plant-based offerings, as a complement to the group's fruit and dairy products. Antoine Fiévet, chairman of the board, will work with the board to define the group's strategic vision and long-term ambitions, while remaining the guarantor of the family business's values.
Béliot is the first woman to head the Bel Group and the second to head the company outside the shareholder family. She joined the Bel Group in 2019 as deputy managing director in charge of strategy, markets, and growth. In this role, she defined the pillars of the group's strategy for a sustainable growth model that fully integrates its financial and extra-financial challenges in line with the ambitions built by Antoine Fiévet for the group. Over the last four years, Béliot has contributed to the development of new product territories by accelerating innovation and the shift to plant-based products, strengthening the international presence (the U.S. and China) and developing new distribution channels (e-commerce and out-of-home).
---
---
Antoine Fiévet is the fifth family manager in the history of the group. As head of the group, he has strengthened the independence of the family shareholding and pursued its development with strong turnover growth during his tenure, while placing responsibility at the heart of the business model. Fiévet was behind the strategic shift to diversify the group's product offering to become a major player in healthy snacking with a presence in three complementary areas: milk, fruit, and vegetables. His vision for the group is to generate a positive impact on its entire ecosystem and beyond, to contribute to the development of a new value model for food throughout the world.

Companies in this article