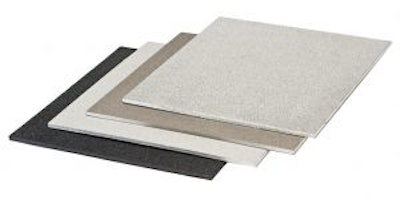 Slipnot, a leading provider of specialized safety flooring products and surface technologies, has announced the completion of its acquisition of Connecticut-based Amstep Products (Amstep), expanding its portfolio of slip-resistant solutions for staircases, a common slip and fall hazard in the U.S.
Amstep specializes in standard stair treads and nosings with an epoxy coating to avoid skidding and reduce slips and falls. Its products are often used in healthcare, food manufacturing, commercial, retail, municipal, and marine environments across North America. Amstep products complement Slipnot's portfolio of custom anti-slip staircase systems that include treads, nosings, and handrails, fabricated to spec and factory-applied with the company's slip-resistant technology.
"We are thrilled to welcome the Amstep team to Slipnot," says Bill Davidson, president, and CEO of Slipnot. "We were attracted to Amstep for many reasons—the strength of the brand, the quality people, our shared values, and potential for customer-driven innovation. Together, we can provide both a value and premium stair safety offering for an even broader range of customers, ensuring that more people avoid slip and fall hazards on staircases."
Davidson continues, "Our partnership with Victor Capital Partners offers strategic resources and firepower to complete synergistic acquisitions like Amstep. We will continue to identify additional privately owned businesses that can benefit from joining us to add even greater value to our customers."
"We are pleased to join Slipnot, an incredibly strong brand recognized for its leading slip-resistant products and technologies," says Patrick Sullivan, president of Amstep. "Together, we are committed to supporting Amstep's existing customers across the U.S. as well as new customers who require an even broader range of stair-related solutions.
Companies in this article