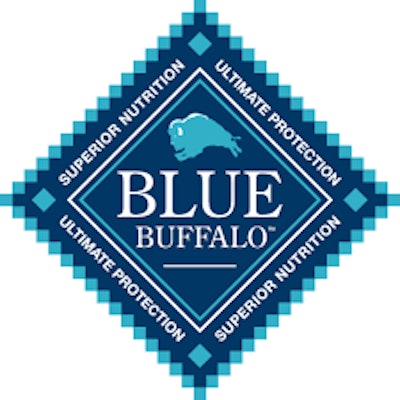 Blue Buffalo has broken ground on a $200 million expansion of its Richmond, Ind., dog and cat food facility. The expansion will add 169,000 sq ft to the site, increasing the facility's processing operations and warehouse capacity.
The expansion also will include a new extruder line, three additional packaging lines, and a mix and transfer system, increasing the site's productivity and the availability of Blue Buffalo products for customers across the U.S. and Canada.
The expansion is projected to be completed by the end of next year, and is expected to create approximately 60 new jobs. General Mills opened the $200 million, 400,000-sq-ft Richmond, Ind., Blue Buffalo facility less than four years ago, following the purchase of the company for $8 billion in 2018.
---
---
The Indiana Economic Development Corp. has offered Blue Buffalo up to $900,000 in conditional tax credits and Manufacturing Readiness Grants. The company will not be eligible to claim these funds until Indiana workers are hired to fill the newly created positions.
"Indiana ranks number one in the U.S. for manufacturing output by innovating and producing the products that power our lives and feed our families," says Indiana Gov. Eric Holcomb. "As a proud pet parent myself, I know the importance of quality, and I'm thrilled that Blue Buffalo continues to put its trust in Richmond and in the Hoosiers that deliver its healthy products to households across the nation."
"Blue Buffalo has established a strong professional relationship with local and state officials, and an impactful relationship with our community," Mayor Dave Snow said in a news release. "Their growth is a result of dedication to the quality of their product, and their positive business model which promotes a healthy and productive work environment."
Companies in this article