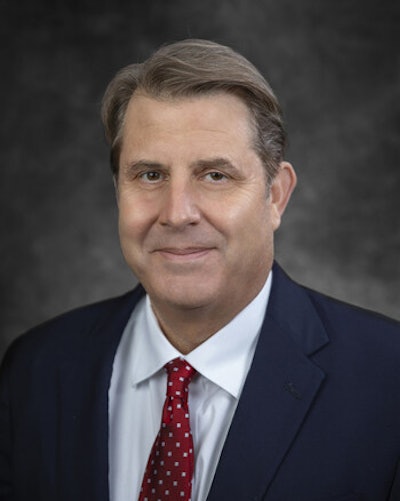 Thomasville, Ga.-based Flowers Foods has appointed current Chief Operating Officer Heeth Varnedoe as president and chief operating officer of the company, effective as of September 1. Since joining Flowers Foods in 1990, he has held a number of leadership positions.
As the company's chief operating officer since 2022, Varnedoe has overseen Flowers Foods' operations, including brand marketing, R&D, innovation, supply chain, and sales. Prior to being named chief operating officer, Varnedoe served as chief transformation officer and was responsible for overseeing the implementation of cross-functional initiatives to support Flowers Foods' long-term strategic plans.
He previously served as Flowers Foods' senior vice president of DSD regions/sales; president of the company's bakeries in Jacksonville, Fla., and Phoenix, Ariz.; and vice president of national accounts.
---
---
"Congratulations to Heeth on his well-deserved promotion," says Ryals McMullian, chairman, chief executive officer, and president of Flowers Foods. "Over the last few years, Heeth has overseen a number of transformative initiatives at Flowers and has proven himself to be an extremely capable senior executive. Going forward, Heeth will be taking on a number of additional responsibilities, and I am supremely confident that he will continue to make significant contributions to our success."
Headquartered in Thomasville, Ga., Flowers Foods is one of the largest producers of packaged bakery foods in the United States, with 2022 sales of $4.8 billion. Flowers Foods operates bakeries across the country that produce a wide range of bakery products. Among the company's top brands are Nature's Own, Dave's Killer Bread, Wonder, Canyon Bakehouse, and Tastykake.
Companies in this article