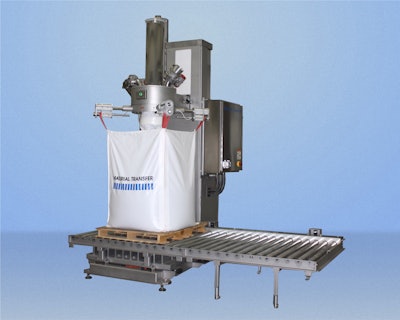 The Material Master Powerfill bulk bag filling system features powered fill head height adjustment and rotary bag hanger systems that bring the fill head and bag strap connection points to an ergonomic position directly in front of an operator. An electric system automatically inflates each bulk bag, which is then filled by weight to a programmed set point and settled with a high-output densification system. After the fill cycle is complete, the bag inlet spout and straps release, the fill head raises, and the filled bag is transferred to the unloading location. Remote PLC controls with a color operator interface provide access to system status, recipes and operational parameters.
Companies in this article
Videos from Material Transfer & Storage, Inc.