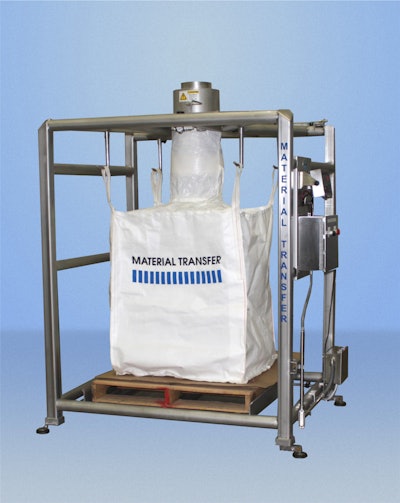 With the Material Transfer bulk bag filling system, an operator inputs the desired fill weight on the locally mounted, fully integrated digital weight indicator and presses a button to initiate the fill cycle. The digital weight indicator sends signals to the existing process to start or stop the product in-feed system as required based upon the programmed set point. The system features sanitary stainless-steel construction with continuous TIG welds, including a stainless-steel material inlet tube with an outer dust control sleeve. Custom-designed systems are available.
Companies in this article
Videos from Material Transfer & Storage, Inc.