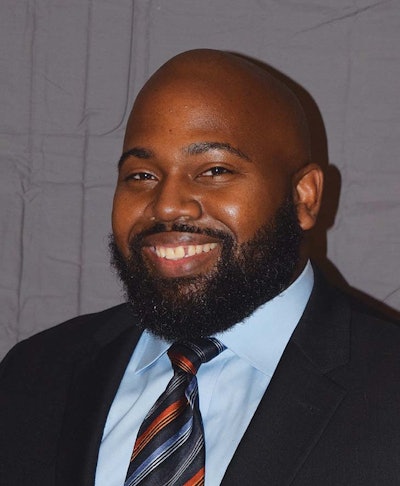 The OpX leadership Network tools are being used to fuel strategic decisions for capital investment across the CPG industry. Many companies are faced with decisions to financially support base business and infrastructure versus investing in growth and innovation. This is often a very difficult proposition when the pressures of industry competition are factored into the equation. With the use of the OpX Leadership Network's Total Cost of Ownership (TCO) Playbook/Checklist and Framework for Workforce Engagement, there is a way to differentiate key factors that influence short- and long-term costs as assets are being considered for purchase.
Founded in 1905, H-E-B is a Texas-based, private retail company that manufactures and supplies H-E-B-branded products featured in its retail stores. More than a dozen manufacturing facilities create high-quality products found exclusively at H-E-B.
As the H-E-B Manufacturing Division targets future business growth in its snacks division, it is expanding its manufacturing footprint by building a new snacks plant in Houston, Texas. The vision for this new facility is an evaluation of capital expenditure with more detail than previously done with legacy processes for new initiatives involving people, process and technology. To maximize the full value of the project, each discrete work stream was evaluated and assessed using a TCO framework to maximize value.
After joining H-E-B in the summer of 2017, I had the opportunity to lead the greenfield Houston snacks plant development project. We used this project to institute structured processes for engineering project execution in conjunction with people and technology integration. The objective is to build a data-driven, reliability-centered snack foods plant that is supported by a high-performance work team. With these strategic imperatives, we worked to identify the best partners for both equipment and technology by leveraging TCO to systematically evaluate differentiators between vendors. The differentiators were included in the request for proposal (RFP) and used to score and rank each proposal. The transparency created during this process enabled a focus on value-added outcomes. The open outcome-based evaluation was unlike previous experiences the H-E-B team, vendors and contractors typically encounter. The goal of the first phase of the evaluation was for suppliers to obtain an invitation to a vendor summit versus a traditional purchase order award.
As we continued to define and refine the project strategic imperatives, we scheduled a summit for vendors with top rankings based on the TCO differentiators. The objective of the summit was to further align the potential vendors on project expectations and proposed solutions. The summit took place over two days at the GE Digital Collaboration Center in Austin, Texas. Dan Smillie from GE Digital hosted the event.
During the summit, more than 30 participants and thought leaders across a wide range of companies were immersed in current and emerging technology learning, collaborative thought, and project possibility discussions. The first day of the summit focused on collaborative learning and discussions with a number of guest experts exploring possibilities from self-diagnosing equipment to data capture systems to an augmented reality demonstration presented by Paul Boris from Vuzix. On the second day, the vendor community discussed technology applications, barriers and challenges in implementing and integrating advanced technologies. This environment allowed all summit participants to gain a deeper understanding of the TCO differentiators and how they related to the strategic imperatives required by the new H-E-B plant.
The summit offered the opportunity for learning, exploration and proactive problem-solving across a diverse group of supplier company leaders. We not only achieved plans for the best technology for each plant application, we also created a platform for collaboration and the development with an "ecosystem" of supplier partners, many of which compete in the market.
With the complexity of technologies and systems, no single company is big enough, nimble enough or deep enough technically to succeed alone. The summit provided a collaborative environment where everyone shares in the benefits of success.
By leveraging the TCO tools for this project, organizational adoption was accelerated and is already being reapplied to future projects. "The real advantage is the application of several OpX tools that are connected for greater leverage of the project. For example, we combined TCO with the new technologies and intentionally adopted OpX's Workforce Engagement Framework as a winning formula for project success," says Madinah Allen, chief coach CapEx for the FSO Institute.
To date, we continue to leverage the OpX TCO Playbook, Workforce Engagement Framework and Factory Acceptance Test Protocols to ensure efficient and successful capital project development and deployment. We are also engaged with the FSO Institute to support coaching for the new plant execution, work system development and startup.