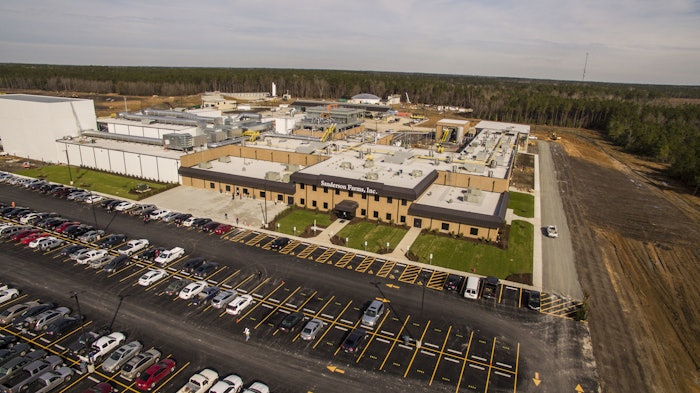 Sanderson Farms opened a 180,000-sq.-ft. big bird deboning plant in St. Pauls, N.C. The new $155 million facility is the company's third in North Carolina and eleventh nationwide. The St. Pauls poultry complex complements Sanderson's existing 65,000-sq.-ft. hatchery located in Lumberton, N.C. and its 20,000 tons per week capability feedmill in Kinston, N.C.
The greenfield facility features the latest technology in the poultry industry. The plant also features environmental innovations, including a mechanical wastewater treatment facility. Once the wastewater from the plant is processed, it will be re-used at an adjoining 1,500-acre plot of land owned by Sanderson.
When operating at full capacity, the St. Pauls facility will employ 1,100 people. With access to more than 200 million people within a two-day's drive of North Carolina, the plant will provide the company with greater access to the East Coast market.
Sanderson Farms is the third largest poultry company in the U.S.