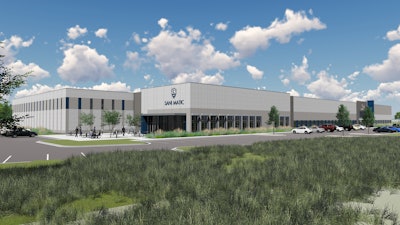 Sani-Matic, Inc., a Madison, WI-based manufacturer of sanitary process cleaning equipment and components, is beginning construction of 93,500-sq-ft facility in Sun Prairie, WI. It will feature 67,500-sq-ft of manufacturing space and 26,000-sq-ft of office space.
The new facility is expected to open in May 2019.
Companies in this article
Videos from Sani-Matic, Inc.