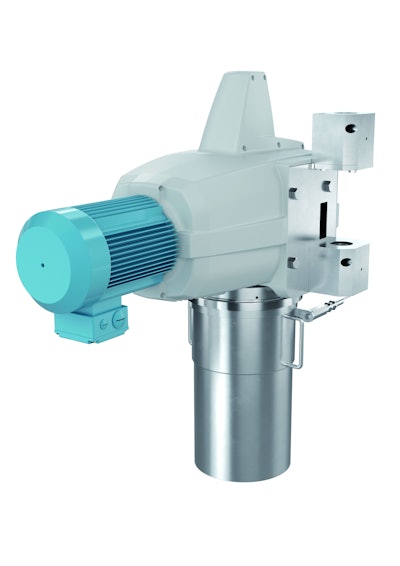 Working as a pre-mixer for doughs produced in continuous batches, the Zeppelin DymoMix high-speed mixer features a nozzle in the rotating shaft that sprays tiny drops of liquid, building up a fine, liquid screen on a falling cloud of dry ingredients. The mixer can be incorporated on batch or continuous mixers or used as a standalone system. Typical applications include pizza crusts, pretzels, brews and sugar slurries, as well as noodle, bread, roll, sponge and pastry doughs.
Companies in this article
Videos from Zeppelin Systems USA, Inc.