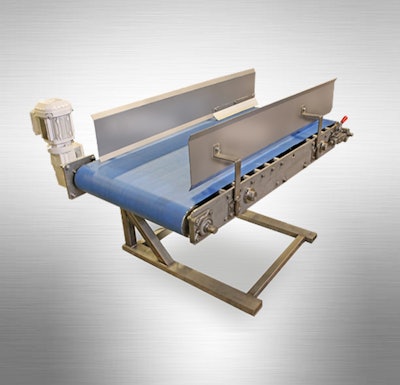 Vibra Screw, a leader in solids processing and solids handling solutions, has expanded its line of sanitary weigh belt feeders. For over 40 years, Vibra Screw has manufactured a line of gravimetric feeding devices; loss-in-weight, gain-in-weight batching systems; and weigh belt feeders.
The all-new sanitary weigh belt was specifically designed to meet the weighing applications of snack, food, and petfood industries, which have unique sanitary and accuracy requirements.
A cantilevered mechanical design provides for no-tools, quick belt removal and easy maintenance. It eliminates material buildup, and ensures reliability and high accuracy. The Model VMWT comes in 12-, 16- and 24-in. belt widths.  
The weigh belt offers versatility in design and can be used in conjunction with Vibra Screw's broad range of storage/discharge equipment, vibratory conveyors, and screw feeders. They are fully customizable.
Companies in this article