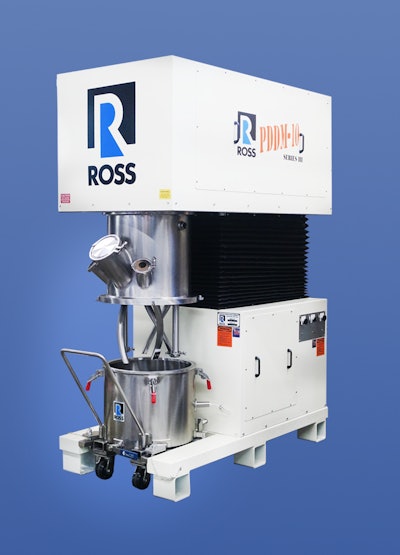 The Ross PDDM planetary dual disperser offers high shear intensity and the rapid dispersion of dry powders into viscous batches. With this system, solid additions can be made quickly and efficiently, thanks to two stainless steel high viscosity "HV" stirrer blades and two high-speed shafts with saw-tooth dispersers. When equipped with removable disperser shafts, the PDDM can be used as a regular double planetary mixer for processing even more viscous applications, including very stiff, dough-like formulations that rely more on a purely kneading action. Sizes range from lab scale to full production models.
Companies in this article
Videos from Charles Ross & Son Company, Inc.