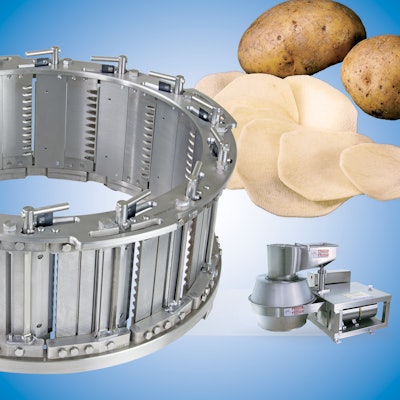 Engineered for use on the Urschel Model CC slicer, the Urschel MicroAdjustable SL-14 slicing head features 14 cutting stations. The head weighs 35 lb. and has built-in lifting handles. It does not incorporate shims or shoes, and offers tool-free knife changeovers. Switching the head from the standard unit head requires no special adapters.
Companies in this article
Videos from Urschel Laboratories, Inc.