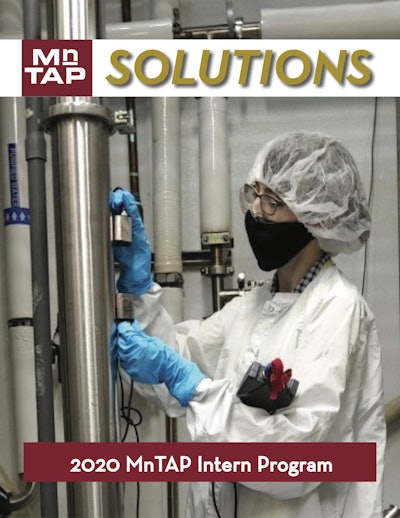 Credit to MnTAP
Every year, companies benefit from the services offered by the Minnesota Technical Assistance Program (MnTAP)–a University of Minnesota outreach program that works with industries throughout the state to implement pollution prevention, water conservation, and energy-efficiency solutions.
Through the support of the Minnesota Pollution Control Agency and other grant partners, MnTAP's full-time technical staff provides 1-on-1 assistance to a broad range of industries. In addition to the work of its staff, MnTAP places highly qualified students in facilities for three months to lead process efficiency and pollution prevention projects.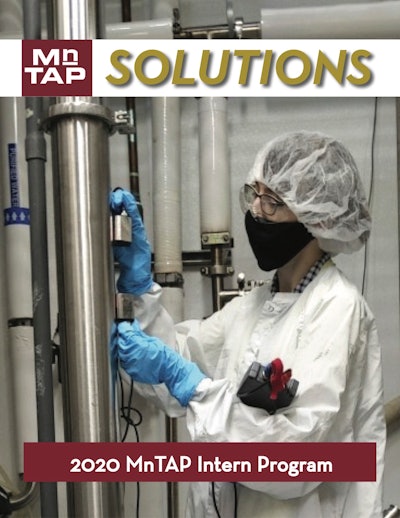 MnTAP explains that the students' impact reaches beyond the facilities where they intern. Solutions they identify during their internships are applied to other companies as well. In fact, more than 350 companies–from hospitality and healthcare to manufacturing and food processing–have been served by the program since its inception. This summer, twenty-one interns were placed at companies and organizations throughout the state of Minnesota.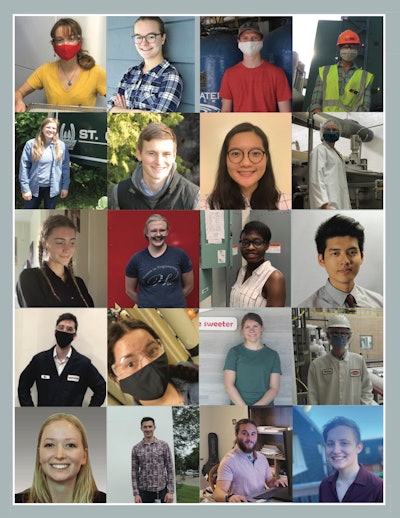 This year's interns proposed solutions including:
Conserving water by reducing consumption by 148,000,000 gallons, equivalent to the water used annually by 6,500 Minneapolis residents, which would save companies $360,000
Reducing waste by 1,900,000 lb, the equivalent of the annual waste from 1,000 Minnesota residents, saving $320,000
Reducing chemical usage by 130,000 lb, equivalent to more than 250 55-gallon drums, saving $100,000
Reducing electricity usage by 27,000,000 kWh, the equivalent of the electricity used annually in 2,800+ Minnesota homes, saving $1,900,000
Reducing the use of gas by 190,000 therms, the equivalent of CO2 emissions from 200 passenger vehicles, saving $70,000
"These students really delivered, providing recommendations that would save upwards of $3 million per year for the host companies and seeing 30% of them being implemented by the end of the summer," says Mark Snyder from the Minnesota Pollution Control Agency–the program's primary funding partner.
To download and view project results, click here.
Other articles you may be interested in:
Traceability and Challenges in Perishable Food and E-commerce
UHT, Connected Packaging, and Other Food Safety Technologies of the Future