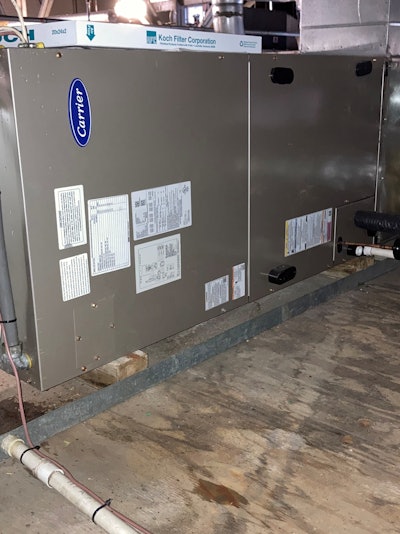 With a goal to minimize its environmental impact, B&G Foods' Cincinnati Crisco facility has been on a journey to reduce water usage for the past 10 years. In 2020, the plant implemented several water-reduction projects, including the revision of temperature settings for process operations; installation of an air-cooled air handling unit in place of a water-cooled unit; and implementation of program changes to automate water valve shutoffs, according to Plant Engineer Karen Hales. "These changes resulted in a reduction of water usage by 19.5% vs. the prior year, despite an increased production volume of 38%," she states. The 2020 project's return on investment was achieved in four months.
Since 2011, the site has reduced water consumption by more than 250 million gal, equaling a greater than 75% reduction. The program benefits not only the company in terms of lower costs, but also the community and future generations by conserving a valuable natural resource. "With a focus on minimizing water use, this program can be integrated into many manufacturing and community programs," Hales explains. "We have also shared our learnings with many other manufacturing sites."
Key facets of the program include eliminating once-through water applications, optimizing process temperature settings, automating water shutoffs, maintaining water systems, and driving continuous improvement with data analysis.
Hales says the water reduction program has evolved over the past 10 years at the Cincinnati Crisco site. "On this journey, we have incorporated learnings from other manufacturing plants on water reuse, partnered with consultants, and tapped into our employees' insights and knowledge," she says.
"Continuous improvement is achieved by data collection, trend analysis, feedback communication, and the continued mindset to challenge the status quo," Hales states. "Our motto, which we share with all new employees to the site, is 'Our actions can impact the Earth...Welcome to Team Earth.'"
Companies in this article