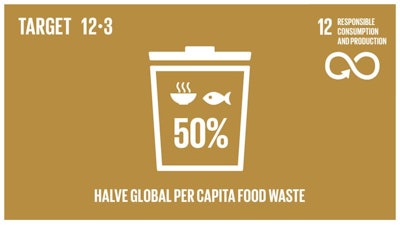 Food waste is an issue all along the supply chain–from farm to consumer–which has been exacerbated by the pandemic. As explained in a previous PFW article, "Solutions to Decrease Food Waste on the Consumer Level," "the empty shelves and job insecurity caused by the pandemic have driven the issue of food waste into the minds of consumers. Tetra Pak's COVID-19 and the Food Safety–Environment Dilemma study states that one-third of food produced for human consumption goes to waste."
Months after the publication of Tetra Pak's study, RTS's article, "Food Waste in America in 2021," seconds the Tetra Pak research and further explains that while "the world wastes 1.4 billion tons of food, the U.S. wastes nearly 40 million tons every year—estimated to be 30-40% of the entire U.S. food supply—equating to 219 pounds of waste per person." This results in food being the single largest component taking up space in U.S. landfills as well, making up 22% of municipal solid waste (MSW), according to RTS.
Though food waste is an issue throughout the supply chain, a majority of waste occurs on the consumer level. Both the above-mentioned articles home in on reasons why consumers end up wasting so much food–notably, confusion surrounding expiry labels and associated food spoilage, both real and perceived. RTS research found that more than 80% of Americans discard perfectly good food due to misunderstanding the expiration label.
To solve the issue of food waste, efforts are being made on all fronts, from streamlining expiration labels and employee training on the manufacturer end, to raising awareness and educating consumers on best practices. The RTS article highlights legislative actions on state levels that restrict the amount of food waste going into landfills and that create composting education and infrastructure. These state efforts are trickling into U.S. school systems as well, reports the article.
Further noted, on a national level, "the U.S. Department of Agriculture (USDA) and the U.S. Environmental Protection Agency (EPA) set a goal in 2015 to reduce food waste by half by 2030." The U.S. is not the only country to set such a goal.
The U.K.'s success story
In 2015, at the United Nations General Assembly, countries from around the world adopted a set of 17 Sustainable Development Goals (SDG 12.3), one of which is referred to as Target 12.3 which calls for cutting in half the per capita global food waste at the retail and consumer levels, as well as reducing food loss along production and supply chains, by 2030.
In 2020, the U.K. became the first country to pass the halfway mark to the 2030 goal and recognized the accomplishment with the release of "The Food Waste Series: The Great British Success Story," a webinar featuring multiple champions from Champion 12.3–a coalition of individuals, from business executives to government officials to farmer groups–dedicated to achieving Target 12.3 by 2030. The webinar participants included:
Liz Goodwin, senior fellow and director, food loss and waste, World Resources Institute
Marcus Gover, chief executive officer, WRAP
Ken Murphy, group chief executive, Tesco
Tristam Stuart, founder, Feedback
Liz Goodwin started off the webinar by stating, "Every time we throw away food, we are throwing away water, land, energy, carbon, and the time that was put into producing it. It's fair to say we will not create a sustainable food system or achieve greenhouse gas emission targets and biodiversity loss targets unless we tackle food loss and waste." This is why the U.K. made reducing food loss and waste its personal mission and started work on achieving its goals 15 years ago with research measurement to determine the what, where, how, and why of food waste in the U.K. The research was provided by WRAP, a charity that promotes and encourages sustainable resource use.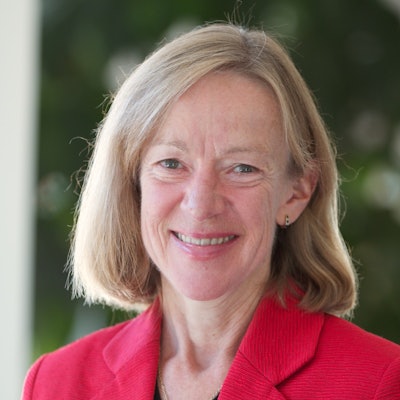 The research shows around 70% of food waste generated in the U.K. comes from households, which thus became the focus area. The other 30% is generated within the supply chain, especially in the retail and hospitality sector. Since the research began, food waste in the U.K. has been reduced by 27%, said Goodwin.
Marcus Gover, chief executive officer at WRAP, elaborated on the results of reaching this midway goal, stating it equates to 1.7 billion tons less food wasted per year, saving £4.7 billion per year (or $6.54 billion). He also explained that the reduced greenhouse gas emissions equal that of 2.4 million cars.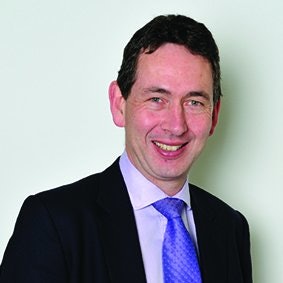 This proves that for the majority of companies, there is a clear business case for taking action to reduce food loss and waste. The median company, according to WRAP research, has a 14 to one payback on taking steps to tackle food waste. And often, the steps required are low- or no-cost actions, according to Goodwin. She also said that "households benefit from reducing food waste. The average family with children in the U.K. wastes about £60 a month because of food waste."
Goodwin emphasized that the target-measure-act approach taken on by the Champions 12.3 initiative coalition needs collaboration between governments, businesses, and citizens to be most effective. Gover agreed, saying that critical factors to successfully make such changes include "having a pre-competitive and trusted platform for bringing government and business together, and a strong consumer brand to help drive citizen consumer behavior change."
The U.K. champions came to these conclusions through a series of trial and error. Gover explained that they tried many things that didn't work, such as working without evidence, focusing on awareness instead of behavior change, having a policy framework focused solely on reporting, and not working together, which includes competitors.
Gover said, "We worked with the Institute of Grocery Distribution to develop a common method measurement methodology and developed the U.K. food waste reduction roadmap to bring all of the businesses together." Other effective collaborations included working with the Food Standards Agency to simplify and clarify date labels. Making technical changes to packaging has also helped reduce food waste.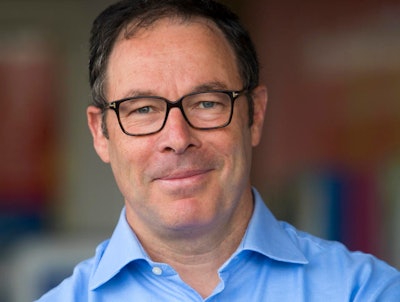 Tesco, a British grocery and general merchandise retailer, serves as an example of successful collaboration on the retail end. Ken Murphy, a group chief executive at Tesco, elaborated on the effectiveness of collaboration, explaining that "companies not only standing up and joining the fight but reporting their progress is really important." Tesco started measuring food waste in 2013 and reports food waste data for every market it serves in. The company has more than halved the food waste in its three Central European markets. Many of the company's suppliers have followed suit and are publishing their own food waste data, which has helped in cutting more than 155,000 tons of waste from operations in three years. Additionally, no food waste from Tesco has gone to landfill since 2009.
In 2019, Tesco's approach was used as a template for a 10 by 20 by 30 initiative for the whole-chain approach to fighting food loss and waste. To date, 54 U.K. suppliers have committed to halve food waste, as well as public reporting. Tesco has seen very little resistance from its suppliers in making these changes.
In addition, Murphy reported that, in 2020, Tesco extended its scope of reporting for produce suppliers to include farm waste. This is beyond the scope of SDG 12.3, but Tesco believes it is a hotspot in the supply chain. Getting the measure of the waste levels at farms has proven to be difficult, however, and Tesco has turned to the WWF to better understand the issues of farm loss and waste. "Don't let the lower percentage of 30% food waste being caused by supply chain be a reason for complacency but rather a call to arms," said Murphy.
How consumers can help reduce food waste
To better understand food waste at home, Tesco partnered with the environmental charity hubbub to develop a six-week pilot for 53 households, testing which interventions are the most successful in cutting household food waste. Participants could contact Tesco and each other, sharing experiences, progress, and advice around meal planning, batch cooking, and storage, as well as recipe inspiration from Tesco's chefs. The findings show:
Participants averaged a staggering 76% reduction in food waste
90% began using all the food they bought
88% changed how they store food
62% cut their weekly food bill, for an average saving of £16.50/week, equal to £858/year (or $1,188.50)
Tristam Stuart, founder of Feedback, struck home with one last important element of cutting food waste in the U.K.: "public, audacious, citizen-led campaigning," as he put it. "All the money, connections, and worldwide initiatives come after years of vigorous campaigning in the public sphere." This aspect was also touched on by Gover, who said providing enough funding is another critical issue. "The cost might seem high, but the payback is absolutely huge," he said. The coalition created a Food Waste Action Week, which called on governments and international organizations as well, to gather funding.
Thanks to the campaigning, in 2013, the groceries code adjudicator act was passed in U.K. "This was seismic and world leading," said Stuart. "It meant that supermarkets were no longer allowed to cancel orders at the last minute with the result that food was going to be wasted, and the cost was going to fall on suppliers. This essentially made it illegal for supermarkets to offload their waste onto the suppliers." This is helping reduce waste from importing and high cosmetic standards.
Stuart's company and efforts also center around getting excess food to charities and foodbanks in need and the movement to upcycle. Stuart recently launched Toast Ale, which makes beer using bread that would have otherwise gone bad, with all the profits going to Feedback, which is essentially a charity to tackle food waste.
Hartman Group's article, "Upcycled Food Products: Sustainable Solutions for Food Waste for Consumers and Companies Alike," seconds the results found in both the Tetra Pak study and RTS article that food waste has become trending news for consumers. This, in turn, has also brought upcycled consumer product goods (CPG) products, made from formerly discarded food ingredients, to the forefront.
According to the article, "the Upcycled Food Association (UFA), as part of advancing its long-term vision to ensure 'all food is elevated to its highest and best use' published its first certification standard in 2020 and is developing a food label for certified products." The article concludes that as a significant portion of greenhouse gas emissions come from food waste, upcycled food certification standards give consumers the possibility to further help reduce food waste.
How companies can help reduce food waste
The Hartman's Group article explains that companies can work with their hauler partners to set up programs to make sure their organics are composted rather than being sent to landfill. Redirection (or donation) of unused food that would otherwise be wasted is also an option.
The article further explains that human error, including lack of standard operating procedures and poor training, is the main cause of food waste at the manufacturing level, which accounts for more than 10% of food waste in the U.S. FoodBev Media's article, "Tackling the Problem of Food Waste in Manufacturing," expands on the issue of human error, saying that human error-caused food waste accounted for 75% of participating companies in its study.
Another issue in manufacturing pointed out in the FoodBev Media article is the lack of forecasting, which leads to a large number of manufacturers being unable to determine the right amount of raw ingredients required to manufacture products. The result is a substantial amount of food going to waste.
"With more effective and precise forecasting models, food manufacturers will not have to play the guessing game anymore. And instead, they can maximize their time producing the right amount of food products," says Erich Lawson, an environmental writer who assisted in the study.
Lawson also suggests another solution: "Having the right ERP software in place will facilitate food waste reduction efforts by food manufacturers and distributors. With ERP software in place, manufacturers can analyze shelf life, track slots, prevent cross-contamination, avoid overstocking, and [place] accurate inventory orders."
Dr. Manoj Dora, the lead researcher of the study adds that food processing companies can use innovative management systems such as lean manufacturing, to prevent food loss, which though only recently applied to the food industry, has already shown to be an effective tool, applicable even to small and medium-sized enterprises (SMEs).
A last solution offered by the researchers is to include food loss in key performance indicators (KPIs), as well as the use of appropriate planning and scheduling tools, to help companies reduce the problem to manageable proportions. According to Dora, "While KPIs can improve the awareness, targeting, and monitoring of food loss, holistic approaches to equipment maintenance can avoid breakdowns, small stops, defects, or accidents. However, further research is needed to determine effective strategies to empower operators and create shared responsibility for equipment maintenance and food loss measurement, such as through the visualization of food loss objectives."
PACK EXPO Las Vegas and Healthcare Packaging EXPO (Sept. 27-29, Las Vegas Convention Center) will reunite the packaging and processing community. With over 1400 exhibitors, no other event in 2021 will bring together a more comprehensive gathering of suppliers offering new products, technologies and solutions. Attendee registration is now open.