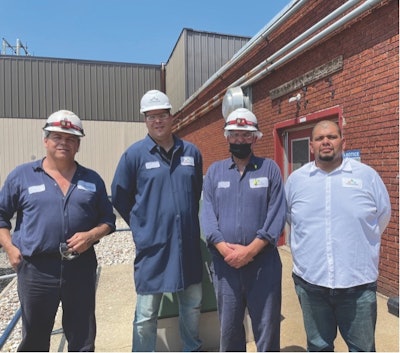 In 2020, an intern at Conagra Brands' Fennville, Mich., plant was tasked with reducing water consumption during the fresh cherry packaging season. The Fennville team has implemented several projects developed during the intern's tenure to reduce the water usage by 2.5 million gal per year.
One project replaced valves to limit water losses, which will save $11,000 in water and wastewater treatment electricity costs. Another allows water from cherry grower trucks to be reused in the plant's chilled water system, saving another $1,500.
"By reducing our water usage by 2.5 million gal, we are working to limit our impact on the local watershed and biodiversity," states Kayla Bradford, EHS specialist. The two projects cost less than $2,000 in total and will result in $12,500 in savings. In addition, the 2.5-million-gal water reduction project represents 5.2% of the site's 12-month prior total water use. Project return on investment was realized in less than two months.
PACK EXPO Las Vegas and Healthcare Packaging EXPO (Sept. 27-29, Las Vegas Convention Center) will reunite the packaging and processing community. With over 1400 exhibitors, no other event in 2021 will bring together a more comprehensive gathering of suppliers offering new products, technologies and solutions. Attendee registration is now open.