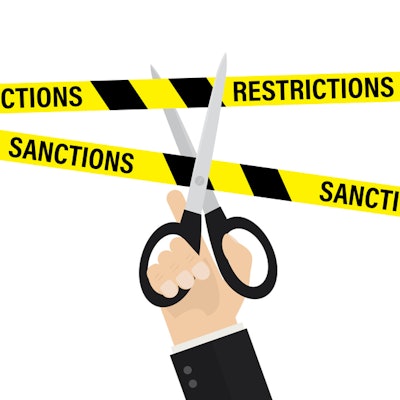 The European Union's (EU) proposed packaging regulations to reduce packaging waste for a wide range of consumer products have ignited concerns among American industry groups, setting the stage for potential trade tensions between the United States and the EU.
According to a recent article from Politico, by actively opposing these regulations, these American industry groups have gained the attention of U.S. government agencies. Their primary concern is that the proposed legislation would impose stringent recycled content and reuse requirements on domestic and imported products, potentially reducing exports to Europe.
"It could be a huge trade issue, and other countries trying to sell into the EU will be concerned as well," said Jennifer Turner, Director of the China Environment Forum at the Wilson Center.
The American Chamber of Commerce to the EU has expressed its reservations, stating that the proposed restrictions could have "negative impacts on international trade in products." The U.S. Dairy Export Council is requesting exemptions from the requirements, arguing that sending used packaging back to U.S. producers for refilling would be logistically challenging and counterproductive as it would be carbon intensive. Additionally, the Distilled Spirits Council of the U.S. is concerned that specific provisions could hinder branding efforts and create an opportunity for counterfeiters.
To address these concerns, U.S. Agriculture and Commerce Department officials have traveled to Brussels to engage in discussions. Earlier this year, the U.S. mission to the EU co-hosted the "US-EU Dialogue on Sustainable Packaging" in the European Parliament, emphasizing the importance of sustainable packaging practices.
Initially scheduled for a vote this week, the proposal has been postponed to the next month due to divisions within the EU parliamentary committee. The delay comes from intensified lobbying efforts by the United States, highlighting the gravity of the situation.
On the other side of the debate, environmental advocacy groups are urging lawmakers to move forward with the regulations, arguing that they are essential to achieving environmental goals. Marco Musso of the European Environmental Bureau emphasized the necessity of the measures, saying they are "more than necessary to fulfill their intended environmental objectives."
This situation reflects the tension between Europe's environmental objectives and international trade interests. As European officials strive to balance these concerns while maintaining a Western economic alliance to address global challenges, there is growing concern about the potential negative impact of these regulations on exports to Europe, particularly for food growers and distributors.
Max Teplitski, Chief Science Officer at the International Fresh Produce Association, emphasized their determination and active engagement on this issue. The association represents U.S.-based and global exporters to Europe and European producers.
The debate over these packaging regulations will intensify in the coming weeks as stakeholders continue to voice their concerns and interests. The outcome could significantly affect trade relations between the United States and the European Union.