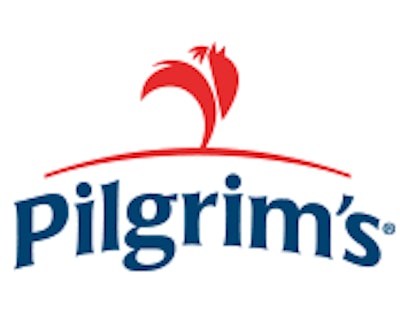 Pilgrim's has released its 2020 Sustainability Report, which includes the five-year results of its 2015 sustainability goals and aggressive new global targets that will guide the company's sustainability strategy over the next decade and beyond. The report details the company's progress in key priority areas across its operations in the U.K., Continental Europe, Mexico, and the U.S.
Pilgrim's is the first major global meat and poultry company to offer a sustainability-linked bond tied to efforts to reduce greenhouse gas emission intensity across its global operations. In addition, Pilgrim's is an integral part of the JBS commitment to achieve net-zero greenhouse gas (GHG) emissions by 2040, the most ambitious commitment of its kind in the sector.
"At Pilgrim's, we are committed to being the best and most respected company in our industry, and we want to serve as a leader that can help drive the entire supply chain forward," says Fabio Sandri, president and CEO, Pilgrim's. "We remain focused on producing high-quality food for people around the world in a sustainable manner that is both ambitious and collaborative, while creating the opportunity of a better future for our team members."
---
---
Among the company's achievements were surpassing its 2015 U.S. goal of reducing greenhouse gas emission intensity by 14% by 2020, and reducing global greenhouse gas emission intensity from 2019 to 2020 by 7%.
New global actions include:
Reduce scope 1+2 GHG emission intensity by 30% by 2030
Reduce water use intensity by 15% by 2030
Achieve a 30% improvement in the Pilgrim's Global Safety Index by 2030
Develop a globally aligned Animal Welfare scorecard
Develop a globally aligned Food Safety Quality Assurance/Product Integrity scorecard
Achieve net-zero greenhouse gas emissions, as part of the JBS Net Zero 2040 commitment
Invest in projects to reduce emissions in Pilgrim's-owned facilities
Invest in research and development projects to assist producer efforts to strengthen and scale regenerative farming practices
Companies in this article