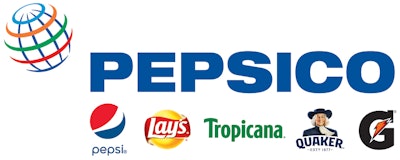 PepsiCo held a foundation laying ceremony on August 26 to celebrate the beginning of its construction of a $257 million food manufacturing plant in Sroda Slaska, Poland, which will be the company's largest and most sustainable plant in Europe. The site, which is expected to be completed by 2025, will produce products for the domestic market and export to over 20 other countries in Europe.
Based on green design principles, the state-of-the-art plant will be fully self-sufficient by generating energy via solar panels, and will reuse heating, cooling, and water, and collect rainwater for use. In addition, the plant will use leftover potato peelings in a special biomass generator to power the plant and then convert the peelings into low-carbon fertilizer that the facility will give to local farmers.
Polish farmers, in collaboration with PepsiCo as part of the Polish Sustainable Farming Program, will supply the crops for the plant. The company also will be initiating new relationships with corn suppliers to source 330,000 tons for the manufacturing of Doritos by 2027.
---
---
"We are proud that the new project will make use of the latest green technologies," says Michał Jaszczyk, CEO PepsiCo Poland. "We are already using 100% wind energy to power all four of the existing plants and the HQ in Warsaw, with additional solar panels placed in selected manufacturing plants, e.g., in Michrow and the central warehouse in Mszczonow. These innovations will make Sroda Slaska carbon neutral by 2035."
"We've been operating and investing in Poland for 30 years. It is a great central hub as our food business grows in Central and Eastern Europe. But growth has to be sustainable. We want our plants to be the greenest, not only in Europe, but around the world. At Sroda Slaska we are reimagining the future of food production. We want to create a model facility for sustainability in Europe," said Silviu Popovici, chief executive officer, PepsiCo Europe.
Companies in this article