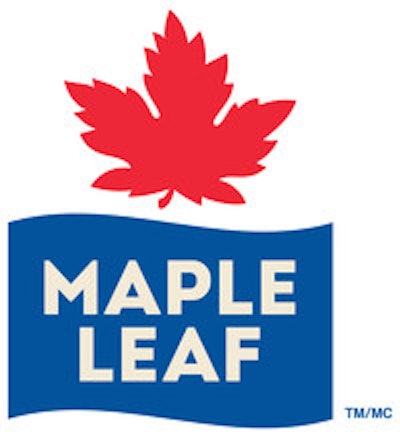 Maple Leaf Foods, a leading North American producer of high-quality, sustainable meat and plant-based proteins, has released its 2020 Sustainability Report, highlighting the company's key initiatives, milestones, and accomplishments in 2020 on its journey to become the most sustainable protein company on Earth.
Throughout the challenges of 2020, Maple Leaf Foods remained committed to leading in sustainability, born out of a recognition of the enormous and essential role that the protein industry plays in nourishing billions of people and the resources required to create nutrient-dense foods.
On November 7, 2020, Maple Leaf Foods marked one year as the world's first major carbon neutral food company and the first food company in Canada to set Science-Based Targets. By the end of 2020, the company had reduced the intensity of its environmental footprint by: 25.9% for electricity, 19.5% for natural gas, 21.6% for water (2014 baseline), 12.1% for solid waste (2015 baseline), and 30.9% for food loss waste (2016 baseline). It also diverted 91.6% of waste that would ordinarily go to landfills.
---
---
Demonstrating that sustainability and a thriving business are not mutually exclusive goals, Maple Leaf Foods became part of the first Sustainability-Linked Loan in Canada, a partnership with nine global banks where the company will benefit from lower interest rates upon achievement of certain sustainability targets and maintaining its carbon neutral status. The company also established an internal "price on carbon" that provides input into all capital decisions and a carbon calculator tool to factor the carbon cost into all capital expenditure requests and return on net asset calculations.
Further, the company finalized efforts to reduce plastic waste through its sustainable packaging strategy and launched its Prepped and Ready portfolio packaging with Halopack, an eco-friendly solution that uses a combination of 90% recycled paperboard and 83% less plastic. Continuing its leadership in sustainability, Maple Leaf Foods also became a founding signatory of the Canada Plastics Pact and partnered with other leading Canadian businesses to inspire corporate climate action.
Companies in this article