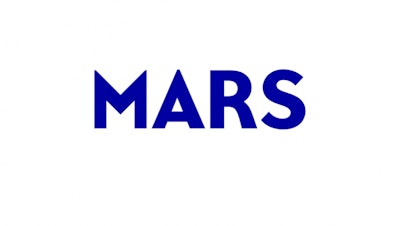 Mars has announced its commitment to achieve net zero greenhouse gas (GHG) emissions across its full value chain by 2050, aligning with the most ambitious aim of the Paris Agreement to limit global temperature rises to 1.5 °C.
The company is accelerating its work to achieve net zero emissions by focusing on:
Absolute emissions reductions across its entire GHG footprint, including all scope 3 emissions, such as indirect emissions (e.g., business travel, retail customer emissions, use of sold products, and product end-of-life), and setting 5-year milestones to drive action and track progress—particularly in key raw materials that have the greatest impact on emissions
Linking executive pay to delivering GHG value chain emission reductions
Challenging 20,000+ suppliers in the Mars value chain to take climate action and to set meaningful targets
---
---
Mars CEO Grant F. Reid says, "The scale of global intervention must be bolder and faster. Climate change is already impacting the planet and people's lives.
"To deliver meaningful impact and ensure it is fit for purpose, our net zero target covers our entire GHG footprint, from how we source materials through to how consumers use our products, and we're mobilizing our entire business around taking action now and hitting interim targets every five years.
"This is going to be a significant challenge, and it we won't be able to achieve net zero without the collaboration of our associates, suppliers, customers, consumers, and industry partners. It's so important that we work together to drive scale and reach."
Mars has been driving climate action on emissions for more than a decade, with an existing commitment—set in 2009—to achieve net zero in direct operations by 2040.
Companies in this article