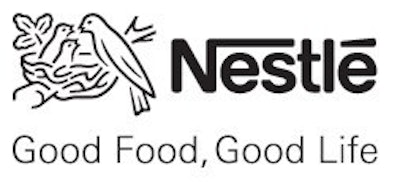 Following an initial pilot in 2020 with 1,000 farmers in Côte d'Ivoire, Nestlé is expanding its program incentivizing regenerative agriculture practices to attain more sustainable cocoa farming to include 10,000 families in the country this year, and will extend it to Ghana in 2024.
The plan includes an innovative income accelerator program that pays cash incentives directly to cocoa-farming households, via a secure mobile service transfer that will ensure traceability from Nestlé suppliers to the intended recipient, to encourage behaviors and agricultural practices designed to steadily build social and economic resilience over time. It also supports Nestlé's efforts to transform its global sourcing of cocoa to achieve full traceability and segregation for its cocoa products.
---
---
With Nestlé's new approach, cocoa-farming families will be rewarded for not only the quantity and quality of cocoa beans they produce, but also for the sustainable practices they employ to increase crop productivity. They also will receive incentives for the enrollment of children ages six to 16 in school.
By engaging in these activities, families can earn up to an additional $500+ annually for the first two years of the program. The higher incentive at the start, which will level at $270 after as the program starts delivering tangible results, will help accelerate the implementation of good agricultural practices to build future impact.
Incentives will be inclusive to provide smaller farmers meaningful support. The program also offers financial incentives for the farmer's spouse. By dividing the payments between the farmer and the spouse, the program will help empower women and improve gender equality.
Companies in this article