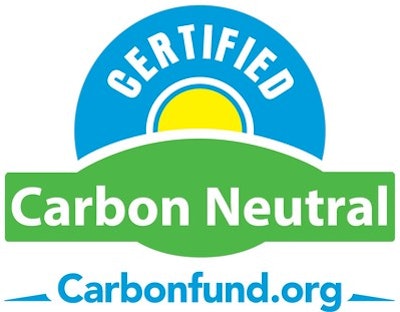 Conagra brand Evol is participating in the Carbonfund.org Foundation's Carbonfree® Product Certification Program, which certifies products have net zero CO2 emissions. To attain certification, brands measure the carbon footprint of their products over their full lifecycle—from ingredient sourcing and packaging, to product manufacturing, distribution, consumer use, and end of life—and invest in projects that remove an equal amount of carbon from the atmosphere.
Evol commissioned a third-party lifecycle assessment to measure the carbon footprint of its eight carbon-neutral frozen single-serve meals, and is offsetting the carbon footprint with investments in renewable wind energy and forest preservation projects verified by Carbonfund.org. The Carbonfree Product Certification will appear on the packaging of the Evol products beginning in June and July.
---
---
Currently, several Evol products are produced in a TRUE zero waste-certified facility, diverting an average of 90% or more waste from landfills or other waste reductions in the last 12 months. All Evol paperboard cartons are fully recyclable. The tree fiber used for the cartons is responsibly sourced and certified to the Sustainable Forestry Initiative. Evol also made the switch from 100% plastic bowls to paper-based bowls, which lowered the carbon footprint of packaging across all products.
Evol's parent company, Conagra Brands, has committed to reducing absolute Scope 1 and 2 greenhouse gas emissions by 25% by 2030 as compared to the fiscal year 2020 baseline. In addition, Conagra Brands has committed to reducing Scope 3 greenhouse gas emissions from purchased goods and services by 20% per metric tonne of material sourced within the same timeframe.
Companies in this article