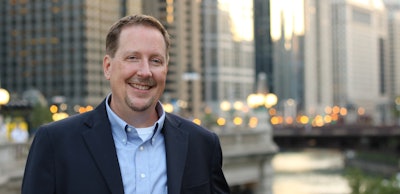 As we go to press, we are freshly back from PACK EXPO Las Vegas—although "fresh" is probably not the right word for what we're feeling after a week at a record-breaking trade show in a city where there's no shortage of things to do after hours.
The show was abuzz with new product launches for the food and beverage industry—new inspection systems, new sorters, new conveyors, motors, robotic systems… As editors, we not only write up these individual news items (and shoot videos), but we also try to keep an eye out for trends among all those one-off releases.
If there's one trend that really caught my attention at this year's event, it was the latest efforts to make the new technologies not only advanced in capabilities, but easier to access and to use.
---
---
The fact that manufacturing faces a major labor shortage—one that is not likely to end any time soon, if ever—is not lost on anybody. Check out this issue's cover story ("Labor's Long Reach Creates Challenges Beyond Processing") for our annual global food and beverage industry report, where Senior Editor Michael Costa details the many ways that the ongoing labor crunch is affecting the industry.
The machine builders are keenly aware of this trend and know that the user interfaces of old might not work so well going forward. It does no good releasing the latest and greatest technology if an employee is heading out the door by the time they've finally learned how to use it. Suppliers are realizing, instead, if the machine cannot be learned easily, in a short amount of time, then it's impossible to deliver on the automation promise. Simplifying the machine is often an incredibly complex undertaking. But OEMs know that they'd better do it or risk becoming obsolete.