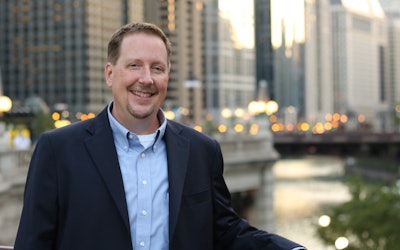 Kimberly Hand
My apologies if I've been talking about automation a lot lately. But, frankly, the whole food and beverage industry has been talking about automation a lot lately. And we go where the story is.
Though manual labor is still plenty common throughout the industry, automation in today's environment has moved from a nice to have to a must have. That's the view from CRB's Jerry Steenhoek, who I sat down with to get some insight from his decades of experience in automation and system design. As a rule, it has become essential to incorporate automation into your production lines if you have any hope of meeting the demands that customers are placing on you.
---
---
But like any rule, there are exceptions. And it's particularly important to remember that this is not an all-or-nothing proposition. Automation brings with it its share of complications, and it can be difficult to strike a balance between the level of automation you're seeking and the flexibility you need. This point came up in a recent panel discussion organized by belt manufacturer Intralox.
As OEMs have tried to accommodate demands for more customized orders, the machines are growing more complex and more difficult to maintain, says Ken Vonderhaar of Anheuser-Busch. The situation gets even more complex from a co-packer's point of view, notes Cory Gardner of Shearer's Snacks, which had to first simplify its material flexibility before moving to a semi-automated model.
Where are you on your automation journey? What roadblocks are you finding as you try to incorporate more automation into your lines? What are the things keeping you up at night? Join us on LinkedIn, where I've posed these questions for you to chime in on at your leisure. Find us at www.linkedin.com/showcase/profoodworld.