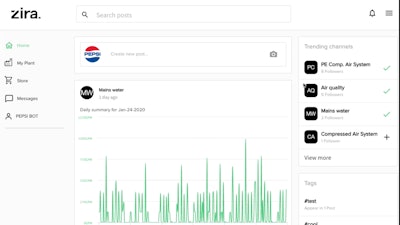 Zira
Because there's often a lower level of automation in the industry, food and beverage producers can have a more difficult time than some other industries getting useful data, according to Elhay Farkash, co-founder and CEO of Zira, a startup taking a somewhat different approach to data analytics. "They have less data about quality and a lot of reliance on unstructured data. Visual assessment with a picture or video makes it harder to build a structure with logic," he says. "Zira provides a very unique solution for that."
>>See how food and beverage producers are turning to new technologies to better optimize production in an increasingly complex industry. Read "Balancing Production Optimization in a Changing World."
Launched recently from stealth by the team behind Lightapp, Zira uses data to manage plants more effectively from the ground up. The company calls its technology a data-driven industrial marketplace, and it combines data from people, machines, and processes, and creates a collaboration hub for that information. With global food and beverage producers among its customers—Pepsi, Coca-Cola, and Bimba Bakeries, to name a few—Zira is helping manufacturers glean insights from data on the plant floor to better recognize opportunity and prioritize actions.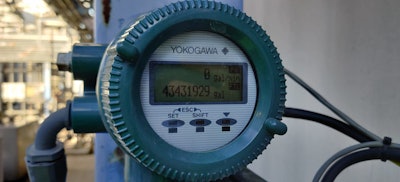 As one example, Pepsi began as a Lightapp customer, starting with one plant in Fresno, Calif., on a large-scale energy management project focused on compressed air systems. Since then, Pepsi has extended its reach across more people in the plant, into more systems, and across other plants, including Frito-Lay facilities. Pepsi has now optimized its compressed air systems by almost 40%, translating into significant energy savings.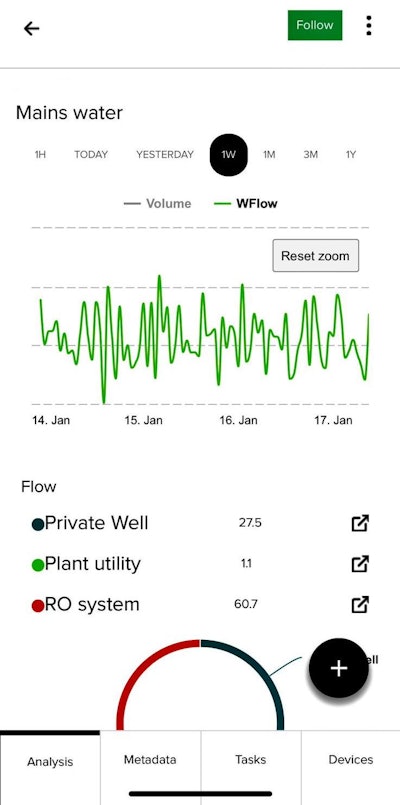 Tempo, which operates 10 production lines for alcoholic and non-alcoholic beverages, used Zira to reduce the amount of water its plant consumes. Tempo chose 60 measurement points around the plant to detect leaks, optimize water purification systems, and check plant consumption compared with similar plants around the world. Fixing just three instances of problem areas found—conductivity settings, a burned sensor on a pasteurizer, and optimized operation of a reverse osmosis system—saved 17% of total water usage without affecting production, product quality, or factory personnel.
"The biggest benefit, especially for food and beverage, is the ability to manage a digital transformation phase in the company from end to end," Farkash says. "Defining the process, adding people, going through the mapping process, the resources they have, data point, processes, and actually running a full system."
The Zira platform focuses on members first (people and machines) to create tighter and faster engagement cycles. The Zira feed, a real-time collaboration engine, combines with the Zira marketplace, a platform that allows industrial buyers and suppliers to interact, bid, and buy. By using data accumulated over extended periods of time, Zira helps manufacturers maximize existing resources and systems and recommends the best investments to optimize operations.
Zira is all about the collaboration and communication, Farkash explains. It combines structured data coming from the facility and its machines with unstructured data like pictures, texts, comments, and even "likes." In fact, it looks very much like a social network feed, he adds. "People can interact with data coming from the machines in a way that's very familiar," he says. "They might not know all their systems, but they'll quickly understand that."
Companies in this article