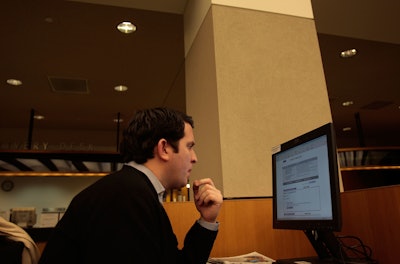 The new Workgroup focuses on the procedures of timing, safety and security when allowing inbound connections that link to specific machines and automation systems. This work is important because inbound connections are more complex and hold more risk than the more common outbound connections.
See OpX Work products here, including OEE Calculator, Factory Acceptance Test, and Total Cost of Ownership.
Many automation vendors, system integrators, device suppliers and OEMs are promoting remote managed services for their equipment. Adoption of remote access by manufacturers started slowly but growth has been recently accelerated by both digital transformation as well as the recent Covid-19 pandemic. With the increasing number of manufacturing companies allowing remote access to the machines and automation systems on the plant floor, OMAC believes a collaborative review is needed to create a set of guidelines that will help companies on all sides.
"The OpX Leadership Network has published an outstanding work product outlining the pros and cons of various methods for achieving remote equipment access. These methods define how machine builders can securely access information on their machines through their customer's firewall," says Bryan Griffen, PMMI's Director, Industry Services. "OMAC is now taking that access a step further to define the rules and best practices around what activities are allowed once the connection is made through the firewall. This guidance will help to ensure operator safety, maintain data security and secure intellectual property."
OMAC will enlist the support of its members to join the Workgroup and will be polling a wider group of manufacturing companies, equipment suppliers and service providers to gain insight on the topic. OMAC has selected member ei3 who has over 20 years of experience in remote connectivity to head up the Workgroup. Representing ei3 as the Workgroup's team leader is Mark Fondl who brings his more than 40 years of experience in industrial automation and networking. The Workgroup Fondl puts together will create documentation to increase awareness of the various requirements of automation and control systems, as well as best practices for safe and secure remote access and monitoring.
Additionally, the Workgroup will:
Benchmark the current environment for remote connectivity
Segment the various activities using remote connectivity
Establish safety and security standards for interfacing with control systems
Define organizational relationships and responsibilities
Create standards for multi-vendor interactions
While remote access is a fundamental part of Industry 4.0 and the Industrial IoT, most companies are only at the early stages of use. OMAC's vision is to establish a framework that allows various organizations and applications to obtain their goals while maintaining safety and security. For more information about joining this workgroup, contact OMAC at www.OMAC.org.