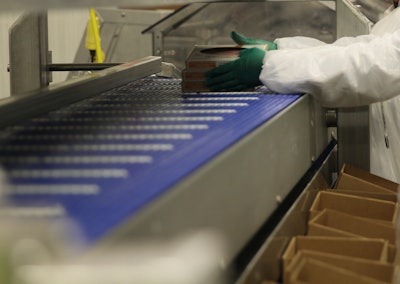 West Liberty Foods
Digital transformation has long been on a forward trajectory, but now more than ever, food and beverage manufacturers are finding it essential to make the leap. After a brief pause as companies stopped to figure out their next moves, the onset of the COVID-19 pandemic has seen a surge of activity on that front.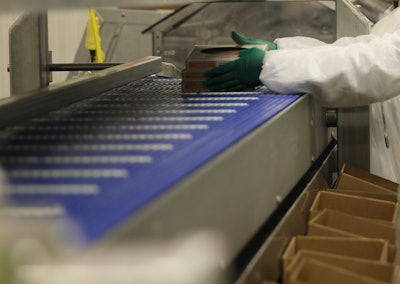 Food and beverage manufacturers, considered essential, have had to figure out how to continue operating while keeping their workers safe. Connecting them remotely has been instrumental. "Getting people off-site who didn't need to be there was a high priority," notes Bob Argyle, chief customer officer at Leading2Lean (L2L). "Anybody that didn't need to be hands on needed to work from home if they could."
The sector has also been hit hard by changes in consumer demand—as service businesses dipped, a major burden was put on grocers to get products to the shelves. A supply chain shaken by the pandemic is looking for resiliency.
Acceleration into automation
The pandemic has kicked many digital transformation journeys into high gear. "It is speeding up digital transformation initiatives that are out there," says Mick Mancuso, director of Connected Enterprise operations for Rockwell Automation, speaking from a socially distanced Automation Fair At Home. "We saw a little bit of a pause as the outbreak was hitting the U.S. and other parts of the world, but now we've only seen acceleration, especially in certain industries."
Not to say that increased levels of automation were not already on the horizon—but in many cases, the COVID-19 pandemic has put the pedal to the metal. "It's been on their technology horizon, but COVID has kind of pushed that requirement on them more," says Vikram Mankar, principal product manager for plant applications at GE Digital, of food and beverage customers.
>>Download Trends in Adoption of Remote Access: Moving Forward During COVID-19, a free report from PMMI Business Intelligence that captures participants' perspectives on how to keep production lines running smoothly and increase uptime during a time when service technicians are unable to enter their plants.
Digital transformation brings with it a wealth of technologies that help improve operations. "The pandemic has greatly accelerated the need for companies to complete their Industry 4.0 transformations with solutions that allow them to have more flexibility, visibility and efficiency in their operations," notes Christine Boles, vice president of the IoT Group and general manager of the Industrial Solutions Division at Intel. The adoption of solutions that help to address that need—artificial intelligence, machine learning, machine vision, and advanced analytics—will continue to accelerate as well, she adds.
People who need people
A key challenge that food and beverage manufacturers have faced since COVID-19 started is a lack of manpower. This became even more pressing as guidelines were passed down for keeping plant floor operators safe. "It caught food and beverage and certainly CPG companies off guard," Mankar says. "They had to figure out—how do we work in this new COVID world?"
Social distancing has been a significant component of the new workplace, and it manifests itself in a number of ways, such as revised workflows, personal tags, remote work, and more. "The pandemic has changed a lot of things for us," says Sujeet Chand, senior vice president and CTO for Rockwell Automation. "For example, now we talk about social distancing in the manufacturing environment, which we've never discussed in the past."
Working from home has become surprisingly prevalent for an industry that requires so much hands-on operation. "More and more companies want to securely connect their remote workers. It's important to be able to connect people who maybe have to work from home—whether IT or operations or engineering people," Mancuso says. "You can connect back in to manufacturing and still help run manufacturing even though you might be working from home."
>>Hear from experts from around industry about All Things Remote, a special Jumpstart session at PACK EXPO Connects, available on demand through March 31. Interviews include how General Mills commissioned equipment remotely during the pandemic.
Granted, many food manufacturers need quite a number of their workers to be on-site to keep production running. But the pandemic provides a push to realize the benefits of providing some employees with remote access and the ability to do their work from home. "If you're not touching or running the equipment, or if you're running non-critical operations, we're certainly seeing that," Mankar says.
Early on in the pandemic, GE Digital began offering free web-based remote monitoring and control licenses to its industrial human-machine interface (HMI) and supervisory control and data acquisition (SCADA) software customers. With workers in a range of industries being asked to work remotely to slow the spread of the coronavirus, GE Digital empowered that through remote licenses to its iFix and Cimplicity customers.
"By enabling mobile workers, industrial companies are better able to ensure the safety of their workers while continuing to serve their customers," said Matthew Wells, vice president of product management for GE Digital, in a statement last March.
Through sheer necessity, many plants—food and beverage included—have had to turn to remote connectivity to get new equipment tested and commissioned as well, and to provide monitoring and troubleshooting on existing equipment.
Though there are aspects of in-person testing and commissioning that will likely be missed, not a lot of companies are missing the time and resources that were typically spent flying to a customer site and completing an equipment install. "We just had an installation, and it took us five days vs. four weeks for qualification," Mankar notes. "That's the positive side. You don't have to have people go to the site to do this now. Whatever limited FATs you need to do on site, you can now do in a shorter amount of time."
Already ready
Manufacturers that were previously well on their digital journey have been in a better position to weather the COVID storm.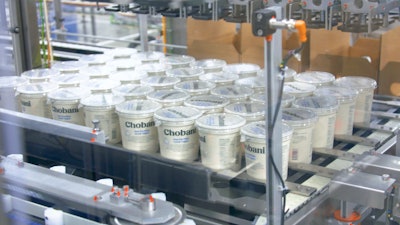 Chobani, for example, has been better positioned to pivot to remote management of its facilities because of an important step it took well before COVID-19 was on the radar. The yogurt maker has been using Inductive Automation's Ignition software—an industrial application platform with integrated tools for building solutions in HMI, SCADA, and the Industrial Internet of Things (IIoT)—in all three of its plants.
Now that COVID-19 has curbed his usual travel among the plants, Ignition has been fundamental to Hugh Roddy, Chobani's vice president of global engineering and project management, managing projects and operations remotely. During the pandemic, Roddy has turned to technologies like HMI, SCADA, IIoT, and augmented reality (AR) to remotely manage assets and troubleshoot equipment, reports OEM editor-in-chief Stephanie Neil in "A New Kind of Connected Factory."
"When I log into our Ignition system, I can see New York, Twin Falls [Idaho], and Australia at any given moment in time," Roddy tells Neil. "The plants are more connected to what is happening downstream and upstream...and at the enterprise level, it allows plants to be highly integrated from the plant floor to the executive level and back down."
Supply chain shift
Iowa-based West Liberty Foods—a food manufacturer owned by a co-op of turkey farmers that processes turkey, chicken, pork, and beef product—would likely not have been able to cope with the huge swing in demand that the COVID-19 pandemic inflicted if not for having a system in place already to provide better visibility.
West Liberty has traditionally worked on the food service side of things, diversifying and dabbling more into the retail marketplace over the years. Though the co-op's business model let it react to market changes quickly, it was still shell-shocked for the first few weeks of the pandemic, notes Chad Williams, corporate maintenance manager for West Liberty Foods. It needed to make a quick transition from one of its largest customers, Subway, to the consumer retail market for stores like Costco, Sam's Club, and Walmart.
They had to take equipment that had produced a service line for 10-15 years and switch it over to retail as fast as possible. A considerable equipment change came in the form of packaging—moving from one 40-lb bulk box to 40 1-lb packages for consumers, for example.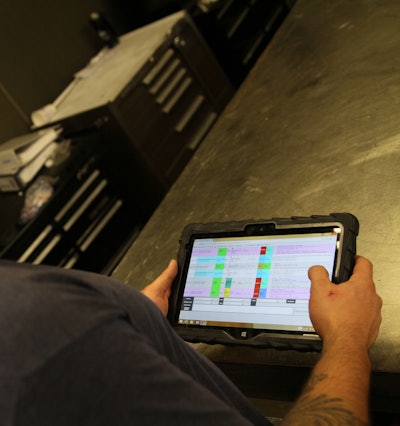 Meanwhile, as more team members began to test positive for the virus, the facilities affected had to enter a quasi-quarantine, Williams says, creating a shift to more remote work and communication. But since the maintenance team had been using tools from L2L for several years, they already had the visibility they needed. "We knew what was happening in the facilities with Leading2Lean," Williams says. "They really pulled it together and apprised if they were short-staffed, and got the job done."
L2L provides software that works to continually improve manufacturing operations by connecting IIoT and real-time data with human problem solving. "We're focused on the connected worker," Argoyle says. "Most systems are designed for the upper office, for corporate. They don't really address the needs of the people on the production floor. We give that operator better information digitally so they can make better decisions."
In the pandemic, L2L has been helping its customers transition to working remotely with its lean execution system (LES), CloudDispatch. Because West Liberty already had the collaboration tools in place, Williams says, "when we shifted to shelter-in-place mode, we didn't really skip a beat."
Forge ahead
For some, COVID-19 has disrupted digital transformation initiatives. As of August 2020, 38% of manufacturers surveyed by Deloitte and the Manufacturers Alliance for Productivity and Innovation (MAPI) had paused their smart factory investments while they assessed the economic impact of the pandemic. Though most of those manufacturers expect to resume their smart manufacturing investments within the next 12 months, "companies that wait too long could risk falling further behind their peers in smart manufacturing adoption," warn the authors of the Deloitte/MAPI report.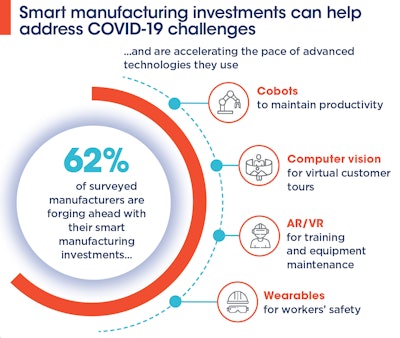 That is especially true because the flip side of that figure is that the other 62% planned to forge ahead with their digital initiatives, some even accelerating because of the pandemic. "In fact, these companies on average are dedicating 36% of their factory investments toward smart manufacturing investments, which is a 20% increase from those surveyed in last year's study," the authors say.
In many ways, the authors continue, the uncertainty of today's environment actually necessitates smart manufacturing capabilities for greater agility and speed. Many of the companies they surveyed have responded to COVID-19 disruptions by expanding the use of Industry 4.0 technologies in their plants, including installing computer vision systems to enable virtual plant tours for customers; adding wearable devices for line workers to help maintain 6 ft distances; and even quickly adding collaborative robots (cobots) to augment the workforce in order to help maintain the distance between workers.
Keep it moving
One big push from a technology standpoint has been toward increased mobility, according to Mankar. "Manufacturers are moving away from the workstation concept, with three or four operators around a workstation, to more around mobility," he says. "If you want to maintain distance between your operators, you can't tie them to a workstation."
And from a product standpoint, they really don't need to be tied to a workstation, Mankar contends. "You just need an iPad or tablet in your hand to do the work."
That line of thinking was already on the move, so to speak, before the pandemic, but has become even more important amid the need for social distancing. "From our perspective, it's the importance of the connected worker," Mankar says. "How do we simplify things for the operator—whether through mobility, more out-of-box content, the latest UI elements in terms of visuals—and how do you share information with the operator?"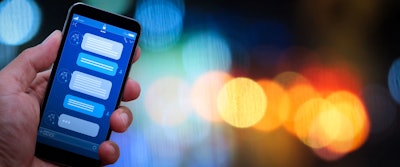 Form factors are changing and workers are using tablets more now. "Manufacturers don't always have the luxury of a 24-inch screen on the plant floor," he adds. In the past, all the connectivity infrastructure was in the plant, but now customers are pushing for a hybrid model. "We're providing solutions toward that."
As Neil reports in her article, Inductive Automation has been working quite a bit on its mobility platform as well. Ignition Perspective—a web-based HTML5 visualization tool that provides monitoring and control of processes directly from a mobile device, desktop, or touch panel—makes it easy for users to visualize data in familiar ways.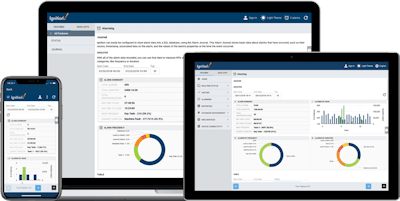 "For us, Perspective is critical to getting data to the different people who need it," says Travis Cox, co-director of sales and engineering at Inductive Automation. All the more important with more people working from home. "The more connected people are, the more they work together."
On beyond COVID
Digital tools are not only helping food and beverage producers through the COVID-19 pandemic, but they're showing their worth in improving product quality and production volume, shifting business models for many manufacturers, notes David Goforth, vice president of field sales for Ecolab's food and beverage division in North America. And there is little chance that manufacturers will go back to their old ways post-pandemic.
"The pandemic has sped up the process for F&B companies to adopt digital tools, and they are certainly realizing their value," Goforth says. "The time and money savings are undeniable. Now that companies are understanding the value of the data they have, and how IoT, artificial intelligence, predictive analytics, and automation can dramatically improve their operations, they won't go back."
Industry 4.0 adoption will ramp up significantly in 2021, Intel's Boles predicts. "As the economy bounces back, we'll continue to see investment in the foundational OT infrastructure with more IT capabilities to allow the broad ecosystem of players to deploy these solutions," she says.
"If there's anything good that's come from [the pandemic], it's forced companies to be more innovative," Argoyle says.
Like a lot of suppliers, L2L has always been on site with its customers—training on site, going live on site. "We've had to change a lot of things, but it's actually been really good for us," Argoyle says. "Being on site's great, and we want to get back to that, but we can move customers a lot faster remotely."
When the pandemic is under control, and people are better able to travel and go back to in-person meetings, many companies may opt to stick with remote setup. "We're already seeing that. People are changing processes to say we don't have to do that every time now. It's a much leaner approach," Mankar says. "It uses fewer resources and has a shorter lead time."
Mankar sees this as a broader shift to more standardized rollouts. There will be more out-of-box capabilities from software for remote operations, including SCADA and manufacturing execution system (MES) remote logins. "Rollouts can be faster and leaner," he says. "And you don't have to have developers on-site to ask for more custom solutions."
>>Read more about how the COVID-19 pandemic has driven investment in automation and digitalization:
Companies in this article