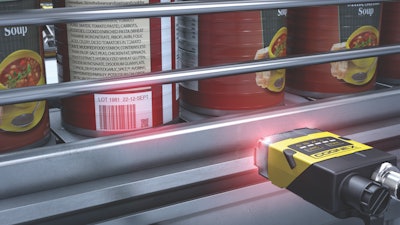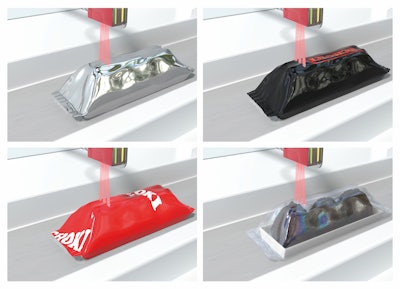 The food and beverage industry faces plenty of challenges. Under constant pressure to create new and innovative products, manufacturers are dealing with increased variability in the raw ingredients coming into the plant. Operations need to see higher productivity while also remaining profitable. They need to stay competitive in local and global markets and protect their brands by ensuring food safety and product quality.
"This is all at the same time where it's getting increasingly difficult to retain and find people," says Ola Wesstrom, senior industry manager for food and beverage at Endress+Hauser. "Companies need to find innovative ways to leverage existing or new instrumentation to increase productivity while protecting their brand."
Hungry for information, food and beverage producers and packagers are adding more sensors to the factory floor. They're looking for additional process information, and they're looking to get better control over their processes.
"The food and beverage industry is a little late in adopting sensor technology, but now clearly it does," says Sabine Busse, managing director of measurement and analytics for ABB. A key driver is the fact that budgets are being stretched everywhere. "Sensors to some extent provide one of the most cost-effective ways to understand what is happening in my plant and how I can optimize."
As sensors gain capabilities along the way, the bottom line remains the same: Control processes and control time, money, and waste.
Measure it in real time
As sensors proliferate, a key trend is the ability to bring more inline quality monitoring to operations. "We're looking at where and how traditional lab measurements can be replaced with inline and at-line instrumentation," Wesstrom says.
Inline measurements can speed up operations and reduce costs as well. In the food industry, there's a 14-minute average hold time waiting for lab results to release product for further processing, according to Wesstrom. "That can have an impact on tank space utilization, processing time loss, and possible product quality," he says.
Product variability between sampling could have an impact on the quality itself, Wesstrom also points out, adding that inline measurements could capture anomalies quicker.
In an Endress+Hauser webinar presented in April, Wesstrom ran through several examples of products and processes that would benefit from inline measurements—measuring oxygen in yeast fermentation, viscosity in batter and chocolate, fermentation rate in apple cider, salinity in brine, and many more. But he also made it clear that it should not be considered a replacement for lab measurements. "In most cases, lab measurements will remain the final quality or safety check," he says. "We're looking at how to supplement that to capture things in between or speed things up to increase productivity." It might also be possible to reduce the number of samples being taken and make better use of those resources.
One type of analysis that is moving increasingly from the lab to the factory floor is pH measurement. Providing examples in measuring the pH of mayonnaise and ketchup, Wesstrom noted its importance for taste and consistency, as well as food safety. In this case, getting continuous measurement throughout the process could not only eliminate hourly sampling, but also provide continuous quality assurance.
One reason pH measurements are typically made in a cooled sample line or via grab samples is because of the hostile production environment. ABB's new pH/ORP sensors have advanced built-in diagnostics to ensure accuracy and reliability even in harsh processes. Sugar refining is an example of a high-temperature, caustic process that requires accurate pH control at almost every stage. Used within the production process, the sensors help to reduce the lag time of lab measurements.
>>Learn how digital protocols are making it easier to get the information you need from sensors in "IO-Link Connects the Food and Beverage Industry."
Image-based sensors are also seeing a trend that brings more data acquisition from the lab to the production line, according to Matt Moschner, senior director of ID products at Cognex. Though not new in concept, 3D sensors, for example, are more able to work online largely because of an increase in horsepower of embedded computers. The smart sensors are capable of making decisions at the point of image acquisition, Moschner notes. "They don't have to pass information to the cloud or to a PC," he says. "They make decisions as the line is running and making parts."
What this means in practical terms for the food and beverage industry is the ability to do quality inspection on every single item being produced or packaged, rather than typical piece parts (10 out of 100 samples, say). "We're now able to do that on the line for every single part," Moschner says.
The growth of edge computing helps to interpret all the images on the fly, enabling decision-making on the plant floor. Cognex Edge Intelligence stores information about the raw results along with 2D or 3D images to be analyzed later. But that data can also be analyzed in real time, Moschner explains, giving operators the information needed to make real-time decisions.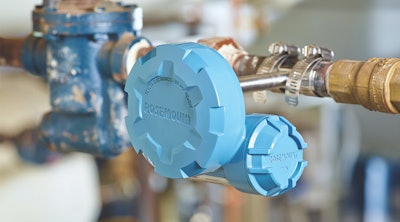 Artificial intelligence deals with complexity
Those kinds of computing capabilities—along with more thermally efficient packages and lower price points—have also enabled a growth in inspection algorithms based on machine learning for more advanced tasks. Food processing has always been a quality control challenge because of the high variability. "That has really challenged our classic machine vision tools," Moschner says. "The advent of machine learning can really be a breakthrough for applications that have either been complexity-prohibitive or cost-prohibitive."
Cognex's new In-Sight D900 embedded vision system, which features the company's ViDi deep learning software inside an industrial-grade smart camera, is well-suited to optical character recognition (OCR), assembly verification, and defect detection.
Traditional vision systems struggle to check food packaging portion control, as well as presence of the correct food, notes John Petry, director of marketing for vision software at Cognex. "For example, training a rule-based system to spot the pepperoni on a pizza is a huge challenge. Simultaneously teaching it to distinguish pepperoni from ham is completely impractical in the real world," he explains. "But with deep learning machine vision, this is becoming a reality, allowing manufacturers to provide fully automated 100% quality inspection."
The trend seems to be moving toward artificial intelligence, agrees Jeremy Bergh, president, North America, for IDS Imaging Development Systems. "There are a lot of applications where a human eye can notice whether something is produce, for example, or apples. A human can look and say that looks good or it doesn't look good," he says. "In order to program that information in a computer, it's a very difficult task. There's more interest in using artificial intelligence and deep learning to figure out solutions."
IDS NXT ocean enables industrial cameras to acquire knowledge through deep learning. Customers can create training images and upload them to IDS NXT lighthouse software to create a trained neural network. The level of complexity depends on how difficult the specific scenario is, and how many layers of contrast there are, Bergh says.
AI also makes it possible for customers to lighten their load in terms of image storage, according to Bergh. "They don't have to capture all the images—just what they need to train the system," he says. "Once the neural network is up and running, they don't have to store the images. Or it could run on a loop so it only stores a certain amount of information at a time."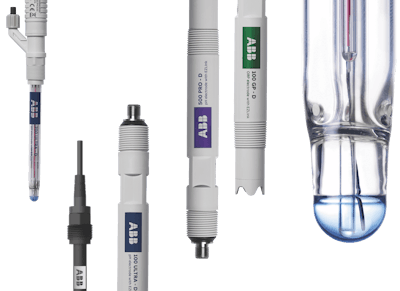 Coriolis capabilities
The food and beverage industry has long used the Coriolis principle to measure the flow of process liquids or gases and to calculate the density of liquids. But instrumentation suppliers have been bringing upgrades to the technology lately to further improve its capabilities.
ABB's expanded CoriolisMaster mass flowmeter family, for example, includes a new electronics platform that features easy configuration, integrated accuracy verification, built-in valve control or concentration measurement, and other smart tools. The range includes flowmeters designed specifically for the food and beverage industry that are manufactured from FDA-approved materials.
"It helps measure and analyze in real time every stage of the process," Busse says. Whether manufacturers are blending fruit juices or ketchup, she adds, they can use the flowmeter to measure along the process. "If there are problems, they can solve them fast. That helps to prevent waste."
Scotch whisky producers are using ABB's CoriolisMaster to keep from overpaying taxes. Because of tight controls on the production and taxation of Scotch whisky, it's essential for producers to record accurate measurement throughout the distillation and custody transfer stages of the process. The alcohol by volume (ABV) level must be closely measured and tightly controlled—not only to ensure taste and quality, but also to more accurately estimate excise duties during distillation. The flowmeters automatically turn mass measurements into volume flow, which is used to calculate the appropriate level of tax.
A need for a tighter plant mass balance is driving a move in liquid processing metering from magnetic flowmeters, which measure volume, to Coriolis meters, which measure weight, Wesstrom says. Thermal expansion as materials change between cold and hot temperatures can cause inaccuracies from a volume perspective. Coriolis meters' measurement of actual pounds, on the other hand, is not affected. And because most recipes are weight-based recipes—adding a specific number of ounces or pounds rather than gallons—this also helps to tighten up production tolerances.
"Coriolis is catching on more and more now," Wesstrom says. "And there are continued developments on the sensor side to make them even better. So they are more and more being adopted in the food and beverage industry."
One limiting factor of Coriolis meters in food applications, however, has been entrained air or microbubbles in product because they can cause measurement errors. Endress+Hauser has figured out a way to solve that problem by using the Endress+Hauser Multi-Frequency Technology. Dual measurement tubes are excited at two different resonant frequencies simultaneously. The response to the resonant frequencies is used to compensate for measurement error caused by entrained air.
A key use case for Endress+Hauser's Promass Q Coriolis mass flowmeter is for meter-based milk intake, typically used for internal accounting and plant mass balance. Entrained microbubbles often get into the milk because of pumping and sloshing during truck transfer. Deployed for milk intake in 2019, performance from several thousand tanker loads have shown an average deviation of <0.09% compared to traditional truck scales. Return on investment was realized in three months.
Other innovations
Sensor suppliers have been introducing a range of innovations to handle sticky problems in the food and beverage industry. Foam can present problems with level detection, for example, because the foam can be either hard to detect or hard to ignore.
Baumer has developed a point level detection sensor called the CleverLevel that can be tuned to ignore foam and just detect the actual liquid or detect the foam and ignore the liquid. "Or even in sticky, viscous-type materials—which is really prevalent in the food industry—it can ignore anything stuck on the sensor to give you a true indication that the tank may be empty even though another sensor with something stuck on it may be indicating that there is level there when there's not," says Christ Makris, director of production management and marketing for Baumer.
Maynard Farms, which makes apple cider in Ulster Park, N.Y., has discovered how reliable the CleverLevel sensor is, Makris says. "In this process, you're crushing apples and stuff, and you've got all kinds of gunk and gook and mush and stuff. And the sensors he was using before were false triggering—something stuck on it was triggering it," he explains. That is no longer the case with Baumer's sensor. "They're not concerned with anything sticking on that."
Primary and secondary packaging machines for confectionery and baked goods face challenges of their own. Sensors must continuously detect a wide array of products and films on conveyor belts. Irregular product shapes and contours can make it difficult to detect the products, especially if the conveyor belt is dirty or vibrating. "Accurate detection is critical because it gives a maximum speed of the machine and reduces downtime," says Marie-Theres Heine, product manager for switching sensors at Leuze.
Leuze has developed the DRT 25C dynamic reference diffuse sensor to reliably detect objects even if the product or packaging material changes. The sensor works with three light spots along with a reference technology that references the conveyor belt instead of the product. The surface characteristics of the conveyor belt are taught into the system so that the sensor can detect all objects as deviations from the belt—even if the belt is contaminated or vibrating. This way, the surface properties of the product do not influence detection.
Typically, the color, gloss, or transparency of a package can affect detection. But this is not the case with the DRT 25C technology, and there is no need to realign the sensor if packaging materials are changed over. This is particularly advantageous during times when packaging can change every day. "Marketing never thinks about maintenance of the process," Heine says. "They introduce some shiny part on your package, and suddenly the process doesn't work anymore." The DRT 25C's reference technology enables the detection of packaging with a wide range of colors and transparency as a deviation from the conveyor belt surface.
Omron has approached similar issues with a new time-of-flight (ToF) photoelectric sensor. "The time-of-flight detection method and IR laser light source allow this sensor to detect a very broad range of products without having to be adjusted to accommodate changing product color, reflectivity, or size," says Michael B. Hamoy, product manager for sensors at Omron Automation America.
ToF technology has been a particular focus for Omron to help facilitate flexible manufacturing. "The industry is seeing requirements for longer sensing ranges, given that lines with varying product sizes require different sensing distances," says John Wenzler, Omron's corporate industry development manager for packaging. "Our time-of-flight sensors directly address that concern."
Sustainability concerns
Besides essential requirements like production uptime, quality, and reliability, the food and beverage industry is focused increasingly on sustainability. As producers ensure they are properly using their utilities, there is a lot of concern around water use, notes Josh Friesz, global product manager for Rosemount food and beverage at Emerson.
One place Emerson's sensors have seen considerable success is with steam trap monitoring. Though critical for product quality, energy usage, and steam usage, says Brian Joe, global product manager for digital transformation at Emerson, steam traps will fail every couple years. Yearly audits of steam traps are typical. "That steam trap could fail the very next day, and they wouldn't know it until the next year," Joe says. "If it fails open, it's blowing steam out into the environment. That costs money and wasted energy. If it fails closed, there's condensate buildup in the steam equipment, which affects downstream equipment. It's a big problem for a lot of manufacturers."
Emerson's Rosemount 708 Wireless Acoustic Transmitter can continuously determine steam trap status, including identifying steam trap failures and inactivity. "It's a really good way of gathering more data," Joe says. "Data analytics tools translate temperatures from the transmitter into information that the customer can act on. It tells you if your steam trap is healthy or failing in an open or closed position, and if you need to replace it immediately." The resulting energy savings are significant.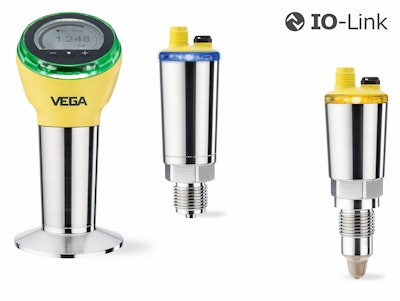 Vega has made it very easy to see what's going on with their latest sensors once they've been installed. All of Vega's new pressure sensors and point level switches come standard with a 360-deg switching status display. The color of the illuminated ring can be customized with one of 256 different colors, all of which remain clearly visible, even in daylight. This lets users see at a glance—from any angle in a facility—when a process is running, if the sensor is switching, if the sensor requires maintenance, or any number of possible indicators.
It can be very difficult to see traditional status lights on a sensor, with personnel often going up on the mezzanine to get a better view, says Greg Kline, food and beverage industry manager for Vega Americas. "Now they can look down that hall with the very bright LED lights and know exactly where they stand."
Seeing is believing
Along with the enhancements made to sensor technologies, vision can add another layer to that with 2D and more recently 3D data, Moschner notes. "There's been an above-average adoption of machine vision because it can add value in different ways." He notes how vision can look more at the quality of a product, discovering deformities in the product itself or the packaging of the product.
"I've seen an uptick in the amount of vision used in picking applications," Bergh says. "Grippers have gotten more exact, and robotics have gotten more exact. They can grab some of these things without damaging them." IDS's Ensenso 3D cameras have found a nice niche in picking applications, he adds.
As part of its efforts toward more flexible machine designs, the FHV7, Omron's newest smart camera, uses autofocus to allow parts of different sizes to run on the same line. "The same camera can self-adjust to different working distances and bring the object to a focus point for full inspection," says Fernando Callejon, Omron's product manager for vision. Special multicolor lighting also facilitates line changeovers and enables the camera to adapt to packages that have different colors running on the same line, he adds.
Other stories you may like about sensors:
IO-Link Connects the Food and Beverage Industry
Make plans to visit PACK EXPO International in Chicago, November 8-11, to see the latest technologies for food processing and packaging machinery and materials.
Companies in this article