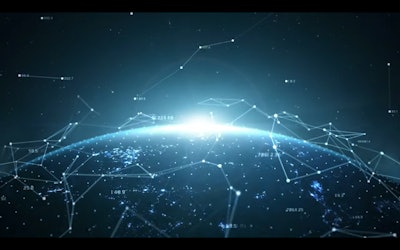 The U.S. Food and Drug Administration (FDA) this summer launched its FDA New Era of Smarter Food Safety Low- or No-cost Tech-enabled Traceability Challenge as part of the America COMPETES Reauthorization Act of 2010. The act calls upon companies to invest in innovation through R&D to improve U.S. competitiveness. The primary goal of this challenge was to encourage stakeholders–from technology providers to public health advocates to innovators–to develop traceability hardware, software, or data analytics platforms that are low or of no cost to end users.
This challenge included additional goals from the FDA's New Era of Smarter Food Safety Initiative and the New Era of Smarter Food Safety Blueprint, which covers end-to-end traceability and the development of creative financial models that are low- to no-cost solutions.
Out of 90 submissions from countries all over the world, the FDA announced 12 winners from the U.S.A, Canada, and New Zealand. Some commonalities between winners include alignment with GS1 Standards, multilingual options, and label generation. Following are synopses of the winning entries.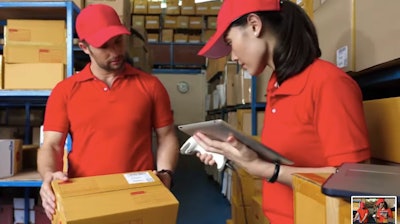 Atma.io, Avery Dennison's connected product cloud—a platform for creating, managing, and assigning digital identities for individual items—is one of the components that provides item-level traceability to each participant in the food supply chain, from source to store and from farm to fork, using Avery Dennison systems and proprietary blockchain technology through Mastercard Provenance. Each item-level event is tracked in atma.io and subsequently written to Mastercard Provenance, allowing producers to automatically feed in product attribute information for each SKU—for example, weight, price, and shelf life. With atma.io, parties can also receive alerts in the event of outliers, including customers with real-time information and notification on their products before and after purchase, such as in the case of a recall.
FarmTabs from Iowa Valley RC&D is free, opensource, downloadable software run on Microsoft Excel that helps small and mid-size farmers manage records for traceability and other farm-related metrics, capturing KDEs for growing and shipping. This system allows customers to input their own information, such as crop names, lock codes, and price. Customer data can also be stored. FarmTabs is comprised of three logs: harvest log, pack log, and delivery log; each generates unique harvest, pack, and order IDs to enable more accurate recalls.
Freshly, from Shopify, is traceability and batch-tracking software designed for small businesses, including retailers, manufacturers, and distributors. Freshly is accessed for free by Shopify merchants, and tracks perishable products, such as baby food, organic produce, and seafood. Products, vendors, barcodes, and SKUs are automatically synced on Freshly once it is downloaded on Shopify. Freshly automatically assigns batches to orders using a first-expire-first-out or first-in-first-out method; batches can also be manually assigned. This method allows recalled items to be identified easily through any identifiers and for customers who bought those items to be quickly notified. Settings can be modified to specify how far in advance of expiry products should be sold in order to minimize waste.
HeavyConnect provides cloud-based digital traceability and compliance documentation solutions, including an intuitive mobile app that allows producers to capture traceability data in the field and seamlessly share it across the supply chain. The app is the primary tool for data collection and is optimized for real-world field conditions. Managers can access the data in real time from the dashboard. When product is logged on the app, the name of the employee is saved along with the date, time, and location of the report. Relevant dates and pictures of the product can be entered and uploaded onto the app without satellite data or Wi-Fi connection and can be synced to the dashboard afterward, if needed.
Kezzler uses self-service portals to generate item-level identifiers and associate homogenized datasets at the grower level through simple mobile applications which should not result in extra cost to the farms. Providers are free to offer their own applications with extensive services. The FDA would apply an overarching system for the retrieval of data independent of technology vender. Minimum data includes information identifying the farm and field via automatic acquisition of geolocation, product information, and harvest or pack date. The data is accessible at any point along the supply chain and automated reports turned into digital records are sent back to the farms. Progressive webapps are also available.
Mojix uses industry standards to link traceability events for each individual item and/or lot throughout the food supply chain to enable a low-cost and collaborative open data network. Each item has a universal ID and when an item is separated into parts, all key data elements (KDEs) and critical tracking events (CTEs) remain associated with the original ID. Distribution centers, processors, and wholesalers can attach information to the item through a digital link. The Mojix network synchronizes data from multiple sources and acts as a global repository.
OpsSmart Global provides an industry-proven, cloud-based traceability software system to meet food safety, recall management, and traceability needs of a complex supply chain. It is created to meet the needs of any size business within the food industry. Data can be input into the software through scan, manual input, or Excel sheets. The data is then used to alert concerning any outliers and can be adjusted to meet regulatory or customer demands. The software further allows customers who find a problem with the product to scan the product barcode and select "report to FDA." Tracing the product that needs to be recalled can then be done by tracing backwards, forwards, or across the supply chain.
Precise's Traceability Suite–from Precise Software Solutions–delivers efficient end-to-end supply chain tracking to all segments of the food market by utilizing geospatial, machine learning, and Internet of Things (IoT) technologies. The suite is designed for all company sizes, market categories, and supply chain segments. The company's Sherlock Reporting APIs seamlessly integrate to scan handwritten shipping labels using machine learning. The suite of tools includes the company's live application SafeBite, which gives the consumers the ability to verify the supply chain of their food and know the history and source of the products.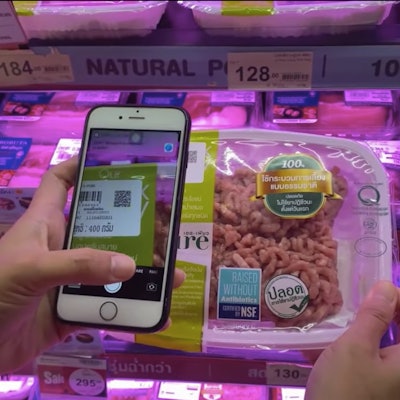 Roambee/GSM/Wiliot's system uses low-cost IoT sensor tags in combination with shipment visibility and verification technologies to provide end-to-end traceability from farm to fork. The smart label costs no more than a few cents and is commercially viable, even for low-cost items. This system incorporates sensors with automated escalation to answer the issue of outdated audits.
Rfider from Rfider Limited is software-as-a-service that simplifies capturing, securing, and sharing critical event data along supply chains all the way to consumers. This system includes a mobile application with an intuitive interface for data collection, a platform for data management, and a data sharing system for easier sharing capabilities. The mobile app is further designed to present users with the tasks that are relevant for a product at any given step in the supply chain.
TagOne uses a role-based data capture framework that updates an open source blockchain platform, leverages industry standards to ensure interoperability, and ensures ease of use and data security. The platform is designed to alert when uploaded data contains errors, highlighting the suggested false data.
Wholechain, a spinoff from Envisible, is a supply chain traceability system that utilizes blockchain technology, in collaboration with Mastercard, to trace products back to their original source. This system allows companies to highlight the story behind the product, such as crew and team members and harvest process. The Wholechain application is made to be accessible from any device. Information is accessible along the supply chain, including to stakeholders.
Learn more about the winning projects.
PACK EXPO Las Vegas and Healthcare Packaging EXPO (Sept. 27-29, Las Vegas Convention Center) will reunite the packaging and processing community. With over 1400 exhibitors, no other event in 2021 will bring together a more comprehensive gathering of suppliers offering new products, technologies and solutions. Attendee registration is now open.
Companies in this article