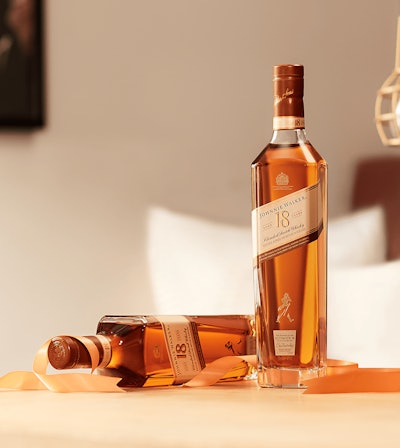 According to CNN Business out of London yesterday, major food and beverage companies Diageo and Danone are warning the financial community about the impact of the virus, fears of which have been fueling financial market sell offs.
Joining the ranks of cruise lines, airlines, tourist destinations and electronics manufacturers, food and beverage companies are starting to announce negative repercussions from huge swaths of a population staying home to avoid exposure.
The closure of bars and restaurants in China has already caused damage to earnings and profit expectations for the spirits giant. Cases in Italy exemplify that Europe now, too, may be impacted in a similar fashion.
Diageo, with brands such as Johnnie Walker, Smirnoff, Guinness and Captain Morgan, "warned Wednesday that sales could be hit by as much as $421 million in the 2020 fiscal year. Earnings could be dented by up to million $259 million," according to the CNN report.
Danone, makers Evian bottled water and Alpro yoghurt, said in the article, "it expects the coronavirus to shave $109 million off sales in the first quarter alone, mostly in its bottled water business in China. Sales growth in the quarter is now expected to be "broadly flat."
CNN continued, "The French company also said that sales and profits for the full year could be hit. China is Danone's second biggest market and it accounted for 10% of sales last year. The company employs 8,200 people in the country, where it has eight factories, including one in Wuhan, ground zero of the coronavirus outbreak."
Those familiar with the supply chain also have to wonder about bottle suppliers and logistics companies who are sure to be hurt, as we see a ripple effect across industry. Some trade exhibition companies, especially in Japan, have cancelled events.