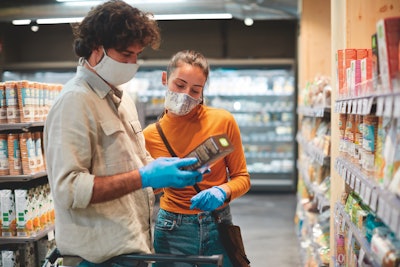 In Tetra Pak's 2020 Index global research study, COVID-19 and the Food Safety-Environment Dilemma, the company lays out the effects of the pandemic as an unprecedented event disrupting communities worldwide. Consumer trends, concerns, and needs have changed, which in turn affects industry.
According to Tetra Pak's 2019 Index, the number one consumer concern was the environment, followed by a health. Now, COVID-19 is unsurprisingly the priority at 64%, pushing the environment to second place with 49%. Financial concerns have increased to 47% while food safety and future food supplies have jumped to 40%. Yet, in another Tetra Pak survey, results show that more than two-thirds of responders (68%) say food safety, security, and waste have become major concerns for society.
Consumers now believe that improving food safety should be manufacturers' number one priority, and they are holding manufacturers primarily responsible for food safety, which creates a greater need for product transparency.
As consumers desire greater transparency, brands are finding that a big challenge is building consumer trust. Pedro Goncalves, Tetra Pak's vice president of marketing, U.S. and Canada, says that brands need to demonstrate through their actions that they are trustworthy, which can be done by taking advantage of the packaging itself.
"Consumers engage with the product's packaging in a much more intimate way than they would with advertising or other channels, so it provides a unique opportunity to capture the consumer's attention," says Goncalves. "From simple steps, like including product and package sourcing info on pack, to more robust solutions, like full-scale connected packaging, there are many options that can help turn a package into a vehicle to deepen the relationship with the consumer and build trust for the product and brand."
The Index reports that manufacturers are harnessing blockchain technology to boost trust and food safety as well, and the "touch-free" era of the pandemic further increases the success of QR codes and similar technologies giving consumers access to information on product provenance, environmental credentials, etc.

A rise against food waste
The long-standing issue of food waste has been highlighted by COVID-19 as store shelves lay empty and farmers had to throw away an abundance of milk and crops that couldn't be harvested. These issues and cutting back on food waste to stretch the grocery bill have driven 77% of consumers to feel that limiting food waste should be one of the top three priorities for manufacturers. And 47% of consumers believe that preventing food waste is an area where they can make a positive difference, though there is a disconnect between words and actions.
Efforts to reduce food waste on the industry level include:
Rethinking testing techniques in the production process
Better labeling practices to reduce expiry date confusion, and intelligent expiry labels
Innovations in packaging to increase shelf life
The farm to fork strategy that will set up actions to prevent food loss and waste, including legally binding targets for food waste reduction by 2023
The Coalition of Action on Food Waste initiative launched by the Consumer Goods Forum which outlines goals to reach by 2030
Transparency in this area is also being demanded by consumers to reassure them that goals are being met.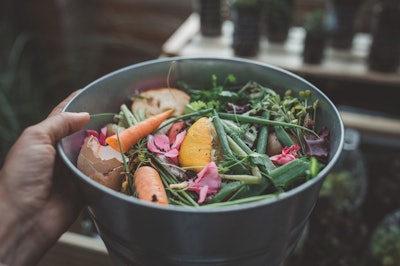 Continued concern for the environment
Though the environment has been pushed down the list of global concerns, it still remains the second most important issue in the eyes of consumers. Tetra Pak even finds there is a small increase from last year in the number of consumers who believe the world will be heading for environmental disaster unless habits are changed now. Further, 63% of responders believe that pandemic lockdowns have brought environmental improvements that they would like to see maintained.
As consumers associate sustainability with packaging, it remains important that manufacturers develop sustainable packaging systems. A striking 80% of consumers say that companies should be obliged to help with recycling and reuse of packaging that they produce.
Trends show that consumers consider plastic bottles the least environment-friendly, and glass, paper-based cartons, and packages made from plant-based materials to be the most environmentally sound. 57% of consumers dislike over-packaging. But once again there is a gap between consumer desires to choose sustainable materials and what they are actually willing or able to spend. COVID-19 has its part to play in this as well through the growth of e-commerce and the reemergence of single-use plastics.
Moving forward
The research shows that traditional boundaries are becoming increasingly blurred as issues around food, people, and planet become more entwined, especially around the topic of food safety.
Goncalves offers the following advice for companies to answer these intertwining needs and get ahead during the pandemic:
"As consumers look for ways to decrease the number of trips to the grocery store, incorporate aseptic processing and packaging to protect products longer without the need for refrigeration. Ways companies can build trust with consumers during uncertain times include simplifying labelling to make it less confusing, incorporating environmental logos that demonstrate sustainability credentials, and tapping into connected packaging that acts as interactive information channels."
Other articles you may be interested in:
Coca-Cola Bottler Rolls Out KeelClip
COVID-19: Food Industry Worker Safety and Industry Response, with Joyce Fassl
Companies in this article