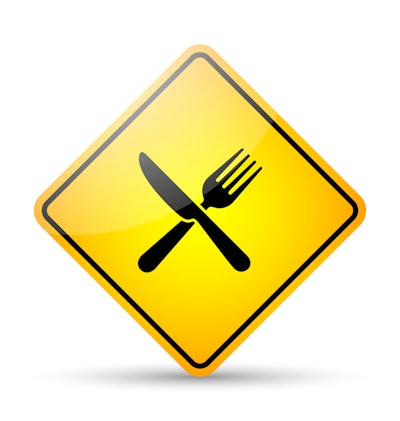 More than five years ago, President Barack Obama put pen to paper on the biggest reform of U.S. food safety laws since World War II, the Food Safety Modernization Act (FSMA). It was clear federal regulators intended to move the governance of the food industry from reactionary to preventative. The reforms direct the U.S. Food and Drug Administration (FDA) to establish standards for adoption of modern food safety prevention practices by those who grow, process, transport, and store food.
"It is important that the FSMA regulatory mandates for produce safety, preventive controls in food facilities, and import safety are risk-based and inherently adaptable to the diversity of commodities, as well as types and scales of operations, in today's food system," said Michael R. Taylor, Deputy Commissioner for Foods, FDA at Milan EXPO in late 2015.
The food and beverage industry cringed at the thought that more intrusive laws meant more capital spending to ensure compliance, while processing and packaging machinery manufacturers waited anxiously with fingers-crossed for a windfall of new equipment purchase orders.
Now that most of the initial protocols are in place, it appears that CPG and OEM expectations were a bit off in their predictions. Ironically, the lack of major changes was thanks to both parties already having done a good job safeguarding their respective links on the American food supply chain.
The Good Manufacturing Practices (GMPs) and Hazard analysis and critical control points (HACCP), now mandated by FSMA, have already long been a part of the best practices by most prudent CPGs and OEMs.
"Meat, poultry, juice, and seafood have had HACCP for several years now, and dairy has had the pasteurized milk ordinance (PMO)," says Jeff Barach, FSMA subject matter expert for PMMI. "The rest of the FDA regulated industry has had GMP, which is mostly sanitation for both the plant and workers."
But, he adds, while low moisture food suppliers only needed GMPs to remain compliant, the majority, like Snyder's Lance, went beyond sanitation and incorporated HACCP principles.
"Fortunately, at [Snyder's Lance], the discussion on the rules was active a few years back so as we executed capital projects and maintenance items we incorporated what was being defined in the rules to ensure we had an opportunity to meet the 2016 and 2017 deadlines for compliance," says Madinah Allen, senior director, Corporate Engineering and Technology. "By having clarity on the requirements, the organization may have to establish additional rigor in daily operations to ensure that the risk is mitigated."
One tool Allen and other CPGs turn to as a guideline for compliance is the OpX Leadership Network, convened by PMMI. The "One Voice for Hygienic Equipment Design for Low-Moisture Foods" from OpX's Engineering Solutions Group offers a consensus for the construction of hygienic production equipment. Design criteria and information from both OEM and CPG industry resources were qualified into a four-step method that allows a CPG and OEM to use risk assessment, with hygienic zone information and existing standards and checklists, to produce a blueprint based on use and unique needs.
On the OEM side, All-Fill, Inc. is an ideal representative of an OEM with a long history in the food industry that has always positioned itself ahead of government food grade requirements. By not allowing food product to settle in its fillers, there is no potential for bacteria to grow.
"Roughly 65 percent of All-Fill's filling machine applications relate directly to food, so the new FSMA regulations will not affect our machine design," says Ryan Edginton, president and CEO. "Cleanliness, sanitation, and ease of access to critical and hard to reach areas of the machine are always at the forefront of our standard designs."
Dorner Mfg. Corp. has also been ahead of the FSMA curve.
"The FSMA regulations have not changed the design of our conveyors," says John Kuhnz, vice president, Engineered Solutions Group. "Dorner has three standard levels of sanitary conveyor design. The platforms are designed for applications in packaging to direct food contact, products from bakery to proteins, environments from ambient to frozen, and sanitation practices from wipe down to 1500 PSI washdown with caustic cleaning chemicals. As a result, Dorner has been able to meet and exceed the hygienic requirements."
Even with this wide breadth of hygienic design available, Kuhnz adds that Dorner's Engineer Solutions Group will customize conveyors to get the right machine for its customers.
Speak for themselves
McCormick & Company manufactures spices, herbs, and flavorings for retail, commercial and industrial markets. The perceived intrusive effects of FSMA on its operations was a non-starter during a recent discussion with Michael Okoroafor, vice president, Global Packaging Innovation. The global nature of the Sparks, Maryland-based Fortune 1000 company rendered the new legislation as nothing more than business as usual.
"McCormick is always working with every major government agency whether it be the USDA, FDA, Food Standards Australia New Zealand (FSANZ) in Australia, the European Agencies, etc.," Okoroafor says. "We are constantly interacting with them, not just from a technology standpoint, but from a regulatory standpoint. When it comes from farm to fork, we are already involved in every phase. That's why we're ahead of the game."
This sentiment is in line with surveys conducted as part of Packaging World's Food Safety Playbook. A large percentage of the food industry respondents reported that they've already completed the law's main requirements, with an overwhelming majority claiming to already incorporate packaging into their food safety plans. Experts cited in the playbook referred to FSMA as "a catalyst for reviewing food safety management practices," but not a cause for major operational overhauls. Why? Because those in the food production sector, whether it be on the CPG or OEM end, already follow accepted food safety standards and procedures.
Exceptions to the rule
"We adopted HACCP in our bakeries over ten years ago," says Matt Swanson, corporate engineering manager, Campbell Soup Company. "The biggest challenge was adding control points where required and upgrading critical control points at the proper locations. All-in-all I did not see any major challenges from an engineering perspective."
One area where CPGs have purchased additional equipment is in inspection and detection. Obviously, being in the food industry, metal detectors, x-ray machines, scanners, etc. have been on processing and packaging lines since their inception, Swanson explains. Now, the additions are viewed as one more fail-safe between the CPG and the customer.
McCormick already exceeds FSMA requirements for the sterilization of processing and packaging equipment. This keeps the company ahead of the game, but surely some CPGs need to make in-house updates to match cleanability regulations.
"For equipment folks, FSMA is focused on three things: sanitary design improvements, cleaning for allergens, and validation of processing controls," says Barach. "CPG companies ordering new equipment upgrades will need to consider these more closely and those owning (or purchasing) new equipment that has improved sanitary design will have an advantage."
"'If you can't see it, you can't clean it.' That applies to inside, under and around equipment. Some older equipment does not fit that criteria very well and could be improved to remove risk," Barach says.
The problem with cleanability, however, is the mid-and larger-sized companies already have equipment that includes sanitary-design, according to Glen Long, senior VP, PMMI. A 30-year industry veteran before joining the PMMI staff in 2015, Long says it isn't a question of whether the machinery can be retrofit, but the cost versus the benefit of doing so.
"Older machines can be retrofitted to be 'cleaner' or more cleanable, but smaller companies [likely to correspond with using legacy equipment] can't afford to retrofit or replace machines," he says. "It becomes a question of time to clean versus a change in equipment."
In other words, CPGs are adding additional time into their process, and packaging cycle for the necessary, intense cleaning FSMA requires, rather than purchasing newer, easier-to-clean machines.
"FSMA regulations do not require new machinery," says Tom Egan, VP, Industry Services, PMMI. "The CPG can meet the requirement with more frequent inspection and cleaning."
OEM opportunity
There could be an opportunity for OEMs in this area, according to Allen.
"OEMs can begin to develop options to answer the concern around 'time cost' to clean equipment vs. the 'real money cost' of new equipment," she says. "This may require optimization or retrofit of current designs or creative new low-cost solutions that provide the value of FSMA compliance."
Campbell's and Snyder's Lance are on the same page with their suggestions for OEMs.
"It would be helpful if OEMs got more involved in providing advice on how to reduce the time to clean and improve the effectiveness of cleaning," Swanson says. "Providing automatic cleaning systems and other integral cleaning devices is often not part of the machine's proposal."