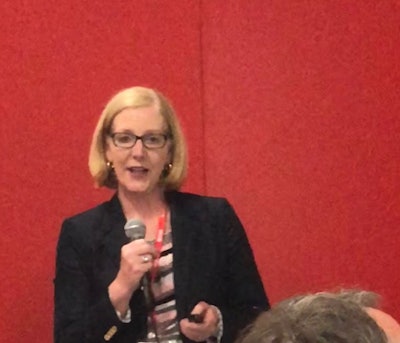 Last month the U.S. Department of Agriculture (USDA) published its proposed rule for the National Bioengineered Food Disclosure Standard (NBFDS), enacted in 2016 with an implementation deadline of January 1, 2020 for most manufacturers.
The new law will require all foods that contain genetically modified organisms (GMO) to be labeled as such. The legislation amends the Agricultural Marketing Act of 1946 to include the definition of bioengineered food. The NBFDS coincides with the Food & Drug Administration's (FDA) Nutrition Facts Label, announced in 2016, which requires manufacturers to refresh the design of the nutrition label, increasing the type size for "calories," "servings per container," and the "serving size" declaration, along with the percent of daily vitamins. The goal is to help consumers understand the daily value related to nutrients in a diet of 2,000 calories per day.
More recent food labeling developments from the FDA's Nutrition Innovation Strategy looks at modernizing ingredient labels as a way to reduce preventable death and disease related to poor nutrition.
While it's been declared that these rules are being enacted because it is the U.S. government's responsibility to protect public health and the environment, it seems accountability for carrying out the orders falls directly on the shoulders of food manufacturers—that now seem to be responsible for our health. And that means, food manufacturers are going to have to invest in an overhaul of their labeling processes.
"Food labels have to change a lot," said Cary Frye, senior vice president of regulatory affairs at the International Dairy Foods Association (IDFA). "And there will be a lot of cost associated with it."
Frye was recently presenting at the Industria Macchine Automatiche (IMA) North America open house in Leominster, Mass.. The multinational company, with headquarters in Italy, provides processing and packaging machinery to the pharmaceutical, cosmetics and food and beverage markets. Frye was addressing a group gathered to hear about the IMA products tailored to the food and dairy industry. And, while regulations such as the NBFDS and Nutrition Facts Label don't seem like they should apply to a manufacturer's packaging partner, indeed they do. Given the rising number of regulations, strict hygiene requirements and the ever-changing consumer demands, manufacturers must rely on packaging partners now more than ever.
After all, it doesn't matter how fast, efficient and flexible the production and packaging processes are if the label is wrong and the consumer gets sick—and, of course, it leads to an expensive recall. So, now manufacturers will not only have to think about risk-based preventive controls and supply chain track and trace to comply with the Food Safety Modernization Act (FSMA), but also how nutritional and GMO information is displayed.
For example, Frye explained that manufacturers are responsible for ensuring that food is now marked with a bioengineered (BE) disclosure, as are retailers if they sell in bulk or package food. The disclosure must be in the form of a text description (such as "this product contains ingredients from genetically engineered crops) a symbol (that includes the letters "B and E" for "bioengineered"), a text message (text xxx-xxx-xxx for more information) or an electronic or digital link—such as a QR code that can be scanned by the consumer, directing them to a product information website page. A telephone number must also be visible allowing the customer to "call for more information."
It can be very confusing. So, what's the next step since the May NBFDS draft rule was published? There is a 60-day public comment period that ends on July 3, 2018. For more information on the proposed rule and how to submit comments, visit: https://www.federalregister.gov/documents/2018/05/04/2018-09389/national-bioengineered-food-disclosure-standard