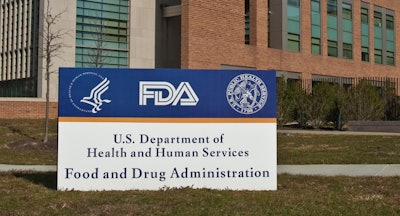 The FDA Foods Coalition was launched today to advocate for a modernized, effective foods program at the U.S. Food and Drug Administration (FDA) focused on preventing foodborne illness outbreaks and other food safety risks, and decreasing diet-related chronic diseases. Made up of consumer advocates, food industry representatives, public health groups, and state and local regulators, the coalition will educate policymakers, media, and the public about improving the governance of the FDA Human Foods Program.
Many of the organizations in the coalition began working together following the FDA's delayed response to the infant formula crisis and called on Commissioner Califf to appoint a leader empowered to address the fundamental problems plaguing the agency's foods program. In response, Commissioner Califf ordered an external review of the program by the Reagan Udall Foundation, which concluded the FDA's culture, organizational structure, and governance model undermine its effectiveness. Earlier this year, Commissioner Califf announced plans to adopt many of those recommendations and recently appointed Jim Jones as deputy commissioner of its Human Foods Program.
---
---
The FDA Foods Coalition will work with the agency to ensure that FDA's Human Foods Program:
Communicates, embraces, and promotes a clear and compelling vision, mission, and value statement
Institutes an organizational structure with a single leader with a clear articulation of roles, responsibilities, and accountability, as well as a culture that is well-equipped to sustain leadership transitions
Establishes—through the new deputy commissioner position—a management system that fully integrates the Human Foods Program on policy, resource management, and field operations, and leads a program-wide transformation that prioritizes the shift to a public health prevention culture in both headquarters and field operations
Develops and nurtures a culture where regulatory decision-making is focused on consumer safety and public health, rooted in scientific evidence and FDA's legal framework, and occurs in a timely and predictable way
Prioritizes meaningful stakeholder engagement and collaboration in a regulatory priority setting and decision-making based on science-driven and effective risk management principles, maximum transparency, and data sharing
Establishes a stronger, more cooperative relationship with state, local, and tribal governments, including fulfilling the FSMA vision of a National Integrated Food Safety System
Formulates an appropriations strategy that considers stakeholder input and includes a well-defined, prioritized agenda and clarity and transparency on how program funding would be allocated
Has the authority and resources to ensure that the agency's Enterprise Modernization initiative meets the operational and data management needs of the Human Foods Program
The coalition includes Consumer Reports, the International Dairy Foods Association, the American Frozen Food Institute, Association of Food and Drug Officials, Center for Science in the Public Interest, Consumer Brands Association, Consumer Federation of America, Environmental Defense Fund, Environmental Working Group, International Fresh Produce Association, Peanut and Tree Nut Processors Association, STOP Foodborne Illness, and Western Growers. The coalition will continue its outreach to other stakeholders that align with this mission.
Companies in this article