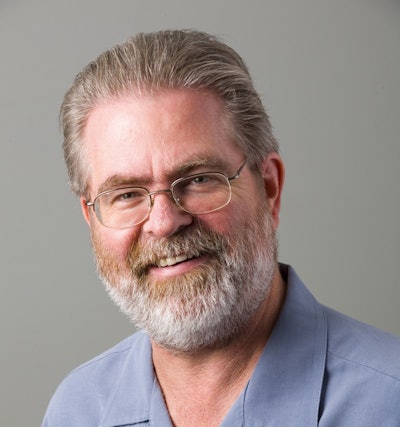 Especially intriguing was the pairing of Multivac and Uhde, both out of Germany. Multivac is a global leader in thermoforming/sealing machines, Modified Atmosphere Packaging technology, and vacuum packaging technology used widely in food and pharma. Uhde High Pressure Technologies, a division of ThyssenKrupp Industrial Solutions, specializes in, among other things, High Pressure Processing (HPP) for the purpose of extending the shelf life of refrigerated foods.
Multivac entered into a strategic partnership with Uhde in 2011 to be able to offer its customers HPP as a new preservation technology. Conversations at Anuga FoodTec suggested that the first U.S. installation of Multivac's HPP offering was in the works. Now comes confirmation that Houston-based Texas Food Solutions is the firm that will soon take shipment of a Multivac HPP 350.
Though a startup, Texas Food Solutions appears to have good corporate bloodlines. Sister company Perfect Fit Meals—another Houston newbie launched just five years ago--has wasted no time in establishing itself as one of those new-age American food companies whose principals just flat out get it that new packaging and processing technologies meet the needs of today's busy and convenience-starved consumer. (For more on Perfect Fit, see pwgo.to/1705.) Four or five years ago Perfect Fit was hand-filling ready meals into plastic trays that had limited distribution and a five-day refrigerated shelf life. Today it's selling its healthful and right-sized ready meals through hundreds of Kroger stores not only in Texas but also in a number of other states as well. How did it pull this off? By embracing HPP, a technology that, while not exactly cutting edge, is still a box or two outside of the boxes that most American food processors are willing to think. The beauty of the new facility in Texas is that now Perfect Fit's ready meals don't have to go to an outside toll processor for HPP treatment. They go to sister company Texas Food Solutions, which will, of course, operate as a toll processor for other food companies seeking to extend product shelf life via HPP without having to plunk down many millions of dollars.
Fueling all this entrepreneurialism is Creeris, a Houston-based venture firm that launched, funded, and helps operate Perfect Fit Meals. Also helping Perfect Fit's rapid growth is that it had food packaging and processing wunderkind Jasmine Sutherland at its helm as Director of Operations. Creeris is also funding the start up of Texas Food Solutions. And Sutherland? At the tender age of 30 she's the President of Texas Food Solutions. In the spirit of full disclosure I must say she annoyed me immensely the other day when she had the nerve to address me in a phone call as "Mr. Reynolds." But how can you hold a grudge against the president of a company who invites you to visit their brand new purpose-built facility and its German-engineered HPP system by saying "We'd love for you to visit and check out 'Helga,' as we have affectionately named her!"
Texas Food Solutions expects to be in full swing late this summer, so look for a fuller report later this year. Can't wait to meet Helga.