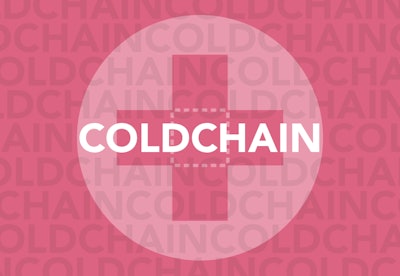 Editors note: For years, speakers at pharmaceutical and biologic conferences have often pointed to the importance of looking outside of their respective industries in addressing manufacturing and/or packaging challenges. This article is published in that spirit.
The report, "Cold Chain Marketby Type (Refrigerated Storage, Transport), Temperature Range (Chilled, Frozen), Technology (Air Blown, Eutectic), Application (Fruits & Vegetables, Bakery & Confectionery, Dairy, Meat, Fish & Seafood), & by Region – Global Forecast to 2020," estimated the market value was US$167.24 billion in 2015, and is projected to grow at a Compound Annual Growth Rate of 7% from 2015 to 2020, to reach a value of US$234.49 billion.
The cold chain in the food and beverages industry has been in demand owing to the growth in international trade for perishable food products, changing consumer preferences, and government initiatives for cold chain infrastructure development.
Cold chain service providers focus on adopting new technologies to cater to the increasing demand for food safety in processed and convenience foods. Hence, cold chain will be viewed as a business opportunity in the next five years. As a result, many multinational players have entered into providing cold chain solutions.
Market by application. The meat, fish and seafood segment is projected to lead the cold chain marketin terms of value. The fruits and vegetables application segment of the global cold chain market is expected to grow at comparatively higher Compound Annual Growth Rate due to the rise in awareness of health products. Frozen products are the most-widely consumed type of products.
Frozen segment. In 2014, the frozen segment accounted for the largest share in the cold chain market in terms of value. However, the chilled segment is projected to grow at comparatively higher CAGR due to the increasing demand for low temperatures at the time of storage, handling, distribution, retail display and consumer storage.
Global growth. Increasing health-consciousness among the consumers in developed and developing countries to boost the cold chain market.Countries in the Asia-Pacific, Latin American, and the Middle East regions are prospering in terms of the increasing usage of cold chain in the food industry. The rising population levels have also led to the rise in demand for processed and convenience foods, which is in turn driving the market for cold chain of perishable food products.